Alfa Romeo Stelvio Quadrifoglio 2018
Кроссовер Alfa Romeo Stelvio
Альфа Ромео Стельвио (2020-2021) технические характеристики и цены. Обзор Stelvio (Quadrifoglio) с фотографиями.
Ожидание, первого в многолетней истории Alfa Romeo, кроссовера затянулось на «вечные» тринадцать лет, ведь первый концепт под названием Kamal итальянцы продемонстрировали мировой общественности еще в марте 2003 года на Женевских смотринах. Но в то время компанию «лихорадило», и она не могла позволить себе разработку массового автомобиля, отчего такой проект был отложен в долгий ящик.
И вот, наконец-то, свершилось – 16 ноября 2016 года на автомобильном смотре в Лос-Анджелесе состоялась официальная презентация паркетника Stelvio, получившего имя в честь перевала в восточных Альпах.
Дизайн Alfa Romeo Stelvio способен вызвать только положительные эмоции – выглядит автомобиль красиво, эффектно и весьма утонченно. Особенно выразительной выдалась у кроссовера передняя часть с хищным взглядом светотехники, фирменным «треугольником» радиаторной решетки и «оскалом» воздухозаборников, хотя и корма у него не подкачала – сзади спортивные амбиции пятидверки подчеркивают агрессивные фонари, рельефные складки на пятой двери и «стволы» выпускной системы.
В профиль «итальянец» цепляет взгляд динамичными очертаниями с длинным капотом, сложной пластикой боковин, ниспадающими контурами крыши и крупными дисками колес.
Наружные габариты «Стельвио» относят его к компактной категории: длина паркетника составляет 4680 мм, а его ширина и высота укладываются в 2160 мм и 1650 мм соответственно. Между осями у автомобиля «прописана» база колес протяженностью 2820 мм.
В салоне Alfa Romeo Stelvio встречает седоков стильным и эффектным оформлением с выраженной «двухэтажной» архитектурой передней панели, по центру которой располагаются 8.8-дюймовый экран мультимедийной системы (в «базе» – 6.5-дюймовый) и безукоризненный блок климатической установки.
Спортивности в интерьер кроссовера превозносят помпезный многофункциональный руль с рельефным ободом и кнопкой запуска двигателя, а также броский «инструментарий» с вертикальным нулевым положением стрелок и 7-дюймовым дисплеем бортового компьютера. Премиальный статус пятидверки подчеркивают высококлассные материалы отделки и безупречный уровень исполнения.
«Апартаменты» итальянского паркетника обещают достаточный запас жизненно необходимого пространства для пассажиров первого и второго рядов сидений, причем на передних местах установлены кресла с ярко развитыми боковинами и электрическими регулировками. Не ожидается серьезных проблем у автомобиля и с практичностью, однако насколько емким окажется багажный отсек – пока не сообщается.
Технические характеристики. На североамериканском рынке Alfa Romeo Stelvio предложат с двумя бензиновыми силовыми агрегатами, тягу с которых «переваривает» 8-ступенчатый «автомат» с подрулевыми «лепестками» переключения передач:
В «базе» на вооружении кроссовера находится рядный четырехцилиндровый мотор объемом 2.0 литра с турбонаддувом, прямым впрыском горючего и изменяемыми фазами распределения газов, производящий 280 лошадиных сил при 5250 об/минуту и 400 Нм вращающего момента при 2250-4500 об/минуту. В таком исполнении пятидверка устремляется до «сотни» по истечению 5.4 секунд, а максимально разгоняется до 231 км/ч (насколько она «прожорлива» – неизвестно).
Наиболее способный вариант Quadrifoglio комплектуется V-образной 2.9-литровой «шестеркой» с двумя турбокомпрессорами, непосредственным «питанием», 32-клапанным строением и технологией настройки фаз газораспределения, генерирующей 510 «жеребцов» при 6500 об/минуту и 600 Нм предельного потенциала при 2500-5500 об/минуту. «Подогретый» вседорожник «катапультируется» до 100 км/ч через 3.9 секунды, а пик возможностей у него приходится на 285 км/ч.
В европейских странах, вероятнее всего, машина будет предлагаться и в других модификациях, под капотом которых разместят как бензиновые, так и дизельные агрегаты.
На всех версиях «итальянца» установлена полноприводная трансмиссия Q4, которая в обычных условиях направляет запас мощности на задние колеса, а в зависимости от дорожной ситуации может транслировать до 50% момента на фронтальную ось посредством многодисковой муфты.
«Топовый» Quadrifoglio дополнительно «щеголяет» активным задним дифференциалом с парой многодисковых муфт, служащих для управления вектором тяги.
«Стельвио» использует масштабируемую заднеприводную «тележку» Giorgio с продольно установленным двигателем. В конструкции кроссовера обильно использованы алюминий, углепластик и композитные материалы. Спереди и сзади автомобиль оснащен независимой подвеской – «двухрычажкой» и «многорычажкой» соответственно. В реечный рулевой механизм пятидверки «вживлен» электрический усилитель с адаптивными характеристиками, а все ее колеса снабжены дисковыми тормозами (вентилируемыми в передней части) с кучей электронных «помощников».
Вседорожник предлагает водителю четыре ездовых режима: Advanced Efficiency, Dynamic, Natural и Race (последний предусмотрен только для наиболее мощной версии). В арсенал 510-сильного варианта также входят полноуправляемое шасси и усиленная подвеска, а опционально он может быть дополнен тормозами Brembo с углеродокерамическими дисками.
Комплектации и цены. Тестовое производство Alfa Romeo Stelvio ведется на итальянском заводе в Кассино с лета 2016 года, а к лету 2017 года он поступил в продажу на рынке США по цене от $41 995 (это
2.5 млн. рублей по курсу на начало 2018 года)… А вот перспективы его появления в России пока «туманны».
В зависимости от комплектации автомобиль получает колесные диски диаметром 18-21 дюймов, светодиодные фары, мультимедийный комплекс, премиальную акустику Harman/Kardon с 14-ю колонками, зональный «климат», сиденья Recaro, систему контроля рядности движения и «слепых» зон, функцию предупреждения лобовых столкновений и многое другое.
2018 Alfa Romeo Stelvio Quadrifoglio first drive review: ultimate performance, incomplete luxury
2018 Alfa Romeo Stelvio Quadrifoglio first drive review: ultimate performance, incomplete luxury
"Best RACE Experience With Shifter in Manual."
That message flashes across the instrument cluster after I twist the drive mode selector past Dynamic and into Race in the 2018 Alfa Romeo Stelvio Quadrifoglio. I dutifully oblige, slotting the electronic shift lever left from Drive and into manual mode as I roll out of the long Formula One-spec pit lane at the Circuit of the Americas outside Austin, Texas.
At the staging area near pit out, I come to a stop, waiting on the signaler to clear me. I double check my seating position in the mostly manual, carbon fiber-backed Sparco seats, and adjust my grip on the leather and Alcantara-wrapped steering wheel so my index fingers can easily reach the large, metal, column-mounted paddle shifters.
The Stelvio Quadrifoglio is, like the 4-cylinder crossover it's based on, a vehicle that prioritizes driving over, and at the expense of, all else. It's one of the best premium crossover SUVs out there. And in a few important ways, one of the worst. In short, it's a pure-bred Alfa Romeo.
2018 Alfa Romeo Stelvio Quadrifoglio First Drive
First Sector
The uphill exit from the pits and my own hamfistedness mean I'm not hitting 60 mph in 3.6 seconds—the Stelvio Quad's official time—but I'm accelerating quickly, with 505 horsepower and 443 pound-feet of torque doing their best to overwhelm the Pirelli tires. Thanks to the Stelvio's standard all-wheel-drive system, motion, G forces, and a delicious symphony from the quad-tipped exhausts replace the drama of hard acceleration that comes with the Giulia Quadrifoglio.
Alfa's 2.9-liter, twin-turbocharged V-6, a modified Ferrari California T engine, is a perfect companion to this all-wheel-drive system. It can transfer up to 100 percent of the torque to the rear axle or up to 60 percent to the front. This variability tames the aggressive throttle tip-in and the V-6's early torque delivery, so instead of having to balance the throttle and interpret rear-axle grip, there's no thought required when going wide-open in the Stelvio.
COTA's first sector stresses the Stelvio's standard three-mode adaptive dampers as they attempt to manage the 4,367 pounds of Italian crossover sloshing about. Alfa ties the damper mode to the four drive modes—Dynamic, Natural, Advanced Efficiency, and Race—with Dynamic going for the middle ground and Race using the firmest setting. The driver can overrule these defaults in the performance-focused modes, and drop a level for improved ride comfort.
On public roads, the Stelvio Quadrifoglio is certainly more comfortable than the Giulia, owing to the additional suspension travel inherent in a crossover SUV. But it doesn't give up much capability on the track, where even Dynamic's default mode manages body motions well.
Still, the Stelvio rolls more than the Giulia, but short of especially dim-witted steering inputs the body motions are progressive and predictable. The weight distribution is perfect, and the Stelvio rotates willingly but slowly, defaulting to understeer in most circumstances.
Second Sector
I negotiate the tight left hander that leads onto the long back straight, rolling onto the throttle and enjoying the sensation as the 2.9-liter V-6 and torque-vectoring limited-slip differential fire me down the back straight.
The Stelvio's paddle shifters are perfect strips of metal attached to the steering column, so they're always in the right place. I pull the right paddle shifter to snag third gear. Bang.
The upshifts from the 8-speed automatic transmission are lightning fast and like the Giulia Quadrifoglio, the acoustic fireworks are the thunder to the accelerative lightning.
Fourth gear. Bang.
I'm nudging past 135 mph, but the Stelvio is nervous, the 12:1 steering rack amplifying each steering input. It's the only fault in what's otherwise a very enjoyable steering rack.
When I pass under the pedestrian bridge that crosses the track, I'm at 140 mph. A few more seconds, and I stand on the carbon-ceramic brakes to bleed speed before a sharp left.
All four of the track Stelvios on hand wear the larger carbon-ceramic brakes, an $8,000 option that increases the rotor sizes slightly at all four corners.
On public roads, the electric brake pedal is lousy—tip-in is difficult and the pedal is hard to modulate at low speeds, just like the standard Stelvio. But on the track, it all feels more progressive, while the stopping power itself is immense, easily hauling the Quad down to a reasonable speed under just 75-percent braking.
2018 Alfa Romeo Stelvio Quadrifoglio First Drive
The weight transfer under this hard braking is predictable—there isn't a lot of suspension dive, but the front tires still struggle with the sudden weight. The quick steering suddenly raises its head again as the Stelvio squirrels, and I fight to keep facing straight. Despite the heavy braking, the pedal feels consistent and reliable with no signs of fade. The carbon-ceramics do tend to squeal on pit entry, though.
Third Sector
The Pirelli tires and suspension provide a good barometer of grip through COTA's technical final third and the high-speed, three-turn neck stretcher at its heart.
I approach the entrance to this section under hard throttle and lift off as I turn in, shifting some of the weight towards the front axle to help the Stelvio turn in a little quicker. The throttle is aggressive, but it's easy to modulate—backing off quickly doesn't upset the balanced Stelvio.
Approaching the second apex, the suspension's movements ripple through the chassis and I adjust my steering angle to shift some of the weight off the overburdened driver's side.
Following the second apex, I add throttle to exploit the leftover performance in the Pirelli tires as the bend starts to unwind. The understeer that follows is not only easy to predict, but it's a good thing at this point. I'm aimed towards the exit cone and carrying plenty of speed.
2018 Alfa Romeo Stelvio Quadrifoglio First Drive
2018 Alfa Romeo Stelvio Quadrifoglio First Drive
2018 Alfa Romeo Stelvio Quadrifoglio First Drive
The steering is a joy through this section—not to mention the rest of the lap. Its impossibly quick ratio is fast in the Giulia, and feels almost frantic in the Stelvio. But while its speed and directness takes some adjusting to, the quick-twitch behavior is addicting. It's what allows me to make adjustments during these fast corners with tiny changes in the steering angle.
Cooldown
I ended each stint with a one-lap cooldown, which I usually spent thinking about how the Stelvio Quadrifoglio falls short.
The vehicles I sampled were production spec, but they were among the very first off the line. During the on-road drive earlier in the day, wind noise was a constant companion. When I raised a concern with the folks from Alfa, I was told the team in Italy was putting cars through the wind tunnel trying to come up with a solution. That said, the wind tunnel probably won't fix the window seals around the A- and B-pillars. My tester's seals created a lot of noise, to the point that I had to double check that the windows were closed.
The Stelvio Quadrifoglio gets a number of interior upgrades over the base model, and they're all quite nice. The carbon-fiber trim is lovely, and the main driver interfaces—a thick-rimmed steering wheel with leather, Alcantara, and carbon fiber, more aggressive seats, and large metal paddle shifters—are excellent, but there are plenty of disappointing plastics on the doors and the lower elements of the dash.
These are barely passable on a $45,000 crossover, but my tester rung up at just north of $83,000, and there are a lot of vehicles that offer 75 percent of the Stelvio's driving dynamics and 150 percent of its refinement for the same money.
Prepare to wrestle with this conundrum in the showroom. The Stelvio Quadrifoglio is so, so charming, easily the most likable crossover SUV on the market, not to mention the most dynamically capable. On the track, this $80,000 crossover is a steal at half the price.
But as a luxury crossover SUV, it's a much more difficult vehicle to recommend. Whether the Stelvio Quadrifoglio will work for you will depend on why you're buying—if you want the best performance SUV on the market, this is the car for you. But if you want a luxury vehicle that can occasionally tickle your performance sweet tooth, there are vehicles that are far better balanced.
Alfa Romeo provided Internet Brands Automotive travel and lodging to bring you this firsthand report.
Alfa Romeo Stelvio Quadrifoglio (949) 2018 года (NA) (фото 18 из 40) ? США и Канада
Галерея автомобиля Alfa Romeo Stelvio Quadrifoglio 2018 года включает в себя 40 оригинальных изображений высокого качества.
По этим изображениям вы можете ознакомиться с внешним видом автомобиля, узнать его особенности и отличительные черты, которые выделяют этот автомобиль Alfa Romeo от других автомобилей.
А также вы можете скачать фотографии абсолютно бесплатно и использовать их как обои для рабочего стола с изображением автомобиля Alfa Romeo Stelvio Quadrifoglio 2018 года, нажав на иконку в правой нижней части изображения.
Изображенный на фотографиях автомобиль был выпущен в 2018 году, в кузове 949. Автомобиль предназначен для рынка США и Канады.
Другие галереи Alfa Romeo Stelvio
Другие галереи Alfa Romeo 2018 года
2013 Chatenet CH26
1933 Auburn 12-161A Custom Boattail Speedster
1938 Morris Ten Series M
2014 Porsche 911 Carrera SP91-R 430 by SpeedART
2015 Mercedes-Benz C250 d 4Matic Coupe AMG Line
2015 Mercedes-Benz S-Class Black Bison by Wald
Страна: Италия
Годы работы: 1906 — н.в.
Итальянская компания Alfa Romeo ведет свою историю, начиная с далекого 1906 года, когда Александр.
Модели Alfa Romeo
145
146
147
15 HP
155
156
159
164
166
16C Bimotore
1750
1900
1900 M
20-30
2000
2000 Sportiva
2300
24 HP
2600
33
40-60 HP
4C
6
6C
75
8C
8C Competizione
90
A12/F12
Alfasud
Alfetta
AR6
AR8
Arna
B.A.T.
Brera
Dauphine
Disco Volante
G1
Giulia
Giulietta
Gran Sport Quattroruote
GT
GTA Coupe
GTV
Milano
Mille
MiTo
Montreal
RL
RM
Romeo
RZ
Saviem
Scarabeo
Scighera
Serie 140/150
Serie 400
Serie 50/80
Serie 500
Serie 800
Serie 85/110
Serie 900
Spider
Sport Sedan
Sport Wagon
Sprint
Stelvio
SZ
Tipo 158/159
Tipo 308
Tipo 33
Tipo 412
Tipo 512
Tipo A
Tipo B
Tipo C
Tipo P2
TZ
Популурные галереи
Hyundai i40 Station Wagon Blue Drive 2011 года
GMC Sierra 1500 SLE Double Cab Carbon Edition 2015 года
Lola T332 1973 года
Volkswagen Touareg V6 TDI Atmosphere 2018 года
Bugatti Type 57 Grand Raid Roadster by Worblaufen 1935 года
BMW 640d Gran Coupe SV by Mulgari 2014 года
Ford Transit Connect Wagon 2013 года
Holden Commodore ATCC 1984 года
Nissan Boga Concept 1989 года
FPV GT RSPEC Launch 2012 года
BMW M4 Coupe by Varis 2015 года
О проекте
Условия оказания услуг
Политика конфиденциальности
Вакансии
Реклама
Партнеры
Контакты
При использовании информации в электронном виде (интернет-сайт, электронный файл и т. п.) в каждом случае необходимо размещение активной гиперссылки на главную страницу Сайта или на страницу размещения соответствующего материала.
Все замечания и вопросы по сотрудничеству направляйте по электронной почте: auto@vercity.ru.
Обращаем ваше внимание на то, что изображения являются чьей-либо собственностью и добавлены посетителями сайта.
Администрация сайта не располагает информацией о правомерности публикования этих материалов.
Все изображения размещены в ознакомительных целях.
2018 Alfa Romeo Stelvio Quadrifoglio, Driven (Hard): A Sport Sedan in SUV Disguise
Surprise, surprise: This Alfa Romeo has its issues. Mind-bending performance is not one of them.
When Infiniti came out with its groundbreaking FX45 back in 2003, soon followed by the Porsche Cayenne, high-perfomance SUVs seemed like a lark. Nowadays, though, these models are as earthbound and familiar as any family sedan, at least for people who can afford them. And yet, Alfa Romeo has some work to do to get customers into the Stelvio—indeed, the carmaker has to climb as steep a path as the Alpine Italian pass for which it's named.
That's especially true for the Stelvio Quadrifoglio, the barnstorming version with a twin-turbo V6. The uphill climb begins with a Porsche-like price and lingering worries over Alfa Romeo's reliability. Even to people well-versed with the Italian carmaker's name—hell, especially to people versed in the name—the brand can seem foreign, unknowable, and unproven. The Stelvio has already suffered four recalls in as many months; those include two for water leaks that can cause corrosion and associated glitches with the turn signals, windshield wipers, tailgate and other electricals. Sure, plenty of all-new vehicles have teething problems and undergo recalls, but considering its notoriety for shaky reliability, Alfa Romeo has less room for error than, say, Lexus.
Stelvio QV spanks 0-60 mph run in 3.6 seconds, peaks at 176 mph
Fortunately, the Stelvio Quadrifoglio makes a bold impression, like an Italian gigolo who woos the ladies while bowling bocce like an expert and winning a gelato-eating contest. This compact SUV may not do it all; I wouldn't be caught dead in the backcountry trying to four-wheel this thing. But this Quadrifoglio drives like a—um, what's that Italian word for someone who's too close to his mother? If insane speed, steering, and style (in that order) are your top SUV priorities, you may find yourself leering at a Stelvio Quadrifoglio. But if your order goes steering, style, then speed, please shift your gaze to a standard Stelvio—whose turbocharged four brings a healthy 280 horsepower and 306 pound-feet of torque— starting from a far-more-reasonable $42,990, versus $81,390 for the Quad.
The Quadrifoglio version cranks that up to 505 horses and 443 pound-feet, via the 2.9-liter, twin-turbocharged V6 from the Giulia Quadrifoglio sedan. But while the Stelvio weighs an Alfa-claimed 4,360 pounds—about 550 more than the Quad sedan—it's actually faster from 0-60 mph and through a quarter-mile, because it's sending power to all four wheels. Alfa has lowered its 0-60 mile-per-hour estimate to 3.6 seconds (down from the original 3.9); that said Motor Trend reports the Stelvio actually flambéed the 0-60 run in 3.3 seconds, and did the quarter-mile in 11.8 seconds. And the Stelvio's target audience is doubtless aware of its record-setting Nurburgring time for SUVs, a lap time that topped supercars such as the Ferrari F430 and Lamborghini Gallardo.
That record shouldn't stand for long, thanks to the Lamborghini Urus. But that 650-horsepower Lambo also starts from $200,000, or 2.5 times the Alfa's price. The Lambo also takes the SUV top-speed title at 189 mph, but owners won't quibble with the Alfa's 176-mph peak.
Alfa is undeniably handsome. But does it really break new styling ground? Um, no.
But set aside those 'Ring numbers, however boast-worthy: What's special about the Stelvio is that you actually feel all that speed, every granular nugget and nuance of handling, instead of being swaddled in the luxurious isolation common to most performance SUVs. The Stelvio just feels angry and alive, bursting with Italian brio that separates it from any direct rival, including the silkier Porsche Macan Turbo or larger BMW X6 M.
On twisty roads near New York's Harriman State Park, the Alfa's attack mode recalled top sport sedans like a BMW M5 or Mercedes-AMG E63, not an SUV at all. The 12.0:1 steering ratio, faster than a Porsche 911's, might seem too fast, but it's not; the Alfa dives into corners then blasts back out, its torque-vectoring rear axle helping to quell AWD understeer (though it's still there) and even allowing power oversteer. That latter bit is best attempted with the rotary "DNA" switch in its Race setting, which stiffens the three-stage adaptive dampers and dials back stability and traction control. Alfa claims a 50/50 weight distribution, aided by a stiff carbon-fiber driveshaft.
AWD lets the Alfa play in all kinds of weather
My Stelvio was girded with $8,000 worth of Brembo carbon-ceramic brakes, including six-piston calipers up front and four-piston ones in the rear; 15.4-inch front rotors compare with 14.2 inchers on the standard drilled-steel brakes. As on the Stelvio sedan, Alfa's brake-by-wire system is less impressive in around-town driving. These are some of the grabbiest, hard-to-modulate brakes around, with almost zero pedal travel between "no braking" and "all the braking." And until they warm up, the Alfa's carbon-ceramic stoppers groan and squeak like I do when I fold my creaky self out of bed in the morning. (One other issue: The brakes on my test car revealed a concerning pulse under hard braking that didn't feel like typical ABS feedback. This particular Stelvio had nearly 5,000 miles on the odometer. Sure enough, Alfa tells me this press car picked up a slight pulse before coming to New York, after a few track events where some journalists tend to abuse brakes, including by skipping critical cool-down laps. Alfa changed out the brake pads, but deemed the pulse as «nearly undetectable,» and something that could wait until it obtained new brake rotors.
The Alfa's only other performance bummer is a too-early redline of barely 6,600 rpm. In this fast-revving beast, I kept bumping into the fuel cutoff when I was trying to focus on fast-approaching curves. Oddly, Alfa cites 7,400 rpm as the engine's maximum speed; even if durability is a concern, it would seem fairly simple to recalibrate the engine and transmission to allow a higher shift point.
As for the Alfa's supposedly brilliant styling, can we all just take a breath? Yes, it's a handsome little crossover thingy, but so is a Mazda CX-5, and aside from the Alfa's triangular grille, the shape isn't all that different.To my eyes, a Jaguar F-Pace is still prettier, a Range Rover Velar more high-design-dramatic. To hear some hyperbolic reviewers tell it, the Stelvio is a Ferrari in platform boots, but I'm not seeing it. Apparently, neither were citizens in New York and its environs, who barely took a second glance. But 20-inch, blacked-out alloy wheels do bring the visual drama, including a remarkably naked view of my tester's yellow brake calipers.
Alloy wheels look amazing, in a kind of five-leaf-clover look, rather than Alfa's lucky, four-leaf «Quadrifoglio» badge
But that steering wheel? Now you're talking. Its red engine-start button, optional carbon-fiber rim, and TV-antennae-sized aluminum shift paddles tell you this Stelvio means business. Those enormous paddles direct the eight-speed ZF transmission with aplomb; full-throttle upshifts are accompanied by loud, satisfying belches from the exhaust system, as though the Stelvio was burping up the carbonara it had for lunch. This V6, a cousin to the Ferrari V8 that powers the 488 GTB and Portofino convertible, sounds kickass.
If the interior's not racy enough, go for Sparco carbon-fiber bucket seats
That Stelvio interior looks quite alluring, even semi-exotic, when you're talking the modestly priced four-cylinder version. But as with the Giulia Quadrifoglio sedan, the Stelvio Quadrifoglio's price—which reached $92,290 with options—makes one less forgiving of the downmarket interior bits. The electronic shifter, one of any car's key touch points, is a Toys-R-Us take on BMW's wand-shaped shifter. How any Italian designer or executive let this Chinatown-knockoff shifter get into production is beyond me. Throw in a weak audio system that sounds like it's playing through a sleeping bag, an awkward infotainment system with a postcard-sized screen, and an obtrusively loud climate-control fan, and you may ask where your $90,000 was spent.
On the plus side, the leather-topped dash, paired with optional green stitching on my tester, makes for a racy pairing with carbon-fiber trim. Rear quarters are eminently comfortable for two adults, and there's surprisingly generous cargo space with the bench folded flat, in an SUV that's a touch longer than an Audi Q5 or BMW X3. Handsome seats are more toned-and-sculpted than in many performance SUVs. And unlike the Italian-tailored shirts I mistakenly try on at times, these slim seats actually fit, with pneumatic bolsters for those times when you'd prefer more squeeze. (For an even tighter performance fit, buyers can choose Sparco buckets up front, with carbon-fiber shells.)
Stelvio QV starts at $81,390, easily tops 90 grand with options
Ultimately, there's no high-performance challenge that the Stelvio won't tackle. But again, this SUV faces a tougher challenge: Testing the theory that there's an unlimited American appetite for high-end SUVs, and that there can be no sales losers in this segment. In disquieting early returns, the Stelvio is being consistently outsold by the Alfa Giulia sedan, with the Alfa SUV averaging about 750 U.S. sales per month. These days, when any sedan is less popular than an SUV, that suggests a problem.
This is only a hunch, but one problem may be that people who really want an Alfa Romeo are people who really do want a more-traditional sedan or sports car. Count me in that group: The Stelvio is a nuclear blast of fun—for an SUV. But for all its power and pace, it's nowhere near as fun as the Giulia Quadrifoglio, a BMW M3, a Mustang GT, or even a Mazda Miata. There's just no getting around all that size, height, and mass.
If I'm saying my prayers and leasing (not buying) a new Alfa Romeo, I'm stacking my money on the altar of pure driving fun—meaning I want something smaller and sexier. And if I'm looking for a sporty SUV that I can also count on to perform everyday family chores? In that case, an Alfa Romeo isn't my first choice, or even my third.
First Drive: 2018 Alfa Romeo Stelvio Quadrifoglio
If your hands are tied and you need an SUV, the Alfa Romeo Stelvio Quadrifoglio is pretty much unbeatable
AUSTIN – You're in the market for a new car, but you've encountered a perplexing conundrum. Your adolescent gut is telling you to get a powerful, track-capable sports car. However, your mature familial obligations dictate that you should settle for the cargo- and passenger-carrying capacity of an SUV. To avoid possible spousal repercussions, you've pretty much resigned to getting an SUV.
Well, Alfa Romeo feels for you, and has responded by introducing the 2018 Stelvio Quadrifoglio, one of the highest-performing and best-handling production SUVs made to date. While the standard Stelvio is no slouch, with its 2.0-litre, 280-horsepower turbo-four, the Quadrifoglio borrows its 2.9-litre twin-turbo V6 from the Giulia Quadrifoglio, claiming 505 horsepower and 443 lb.-ft. of torque. While engine specs are identical to the Giulia, the V6 has been altered slightly for packaging purposes, and the turbos were relocated to make room for the front axle of the Stelvio's AWD system.
The engine is mated to an eight-speed dual-clutch automatic transmission, and the rear-biased AWD system can transfer up to 60 per cent of the torque to the front wheels if needed. The Stelvio also uses two electro-mechanical clutches in the rear axle to provide turn-enhancing torque vectoring.
2018 Alfa Romeo Stelvio Quadrifoglio
2018 Alfa Romeo Stelvio Quadrifoglio
2018 Alfa Romeo Stelvio Quadrifoglio
2018 Alfa Romeo Stelvio Quadrifoglio
2018 Alfa Romeo Stelvio Quadrifoglio
2018 Alfa Romeo Stelvio Quadrifoglio
Styling alterations on the Quadrifoglio are rather stealthy, with the only things giving away its higher performance over the standard Stelvio being gill-like vents in the lower fascia, a different rear bumper with four tailpipes, and hood louvers. Like the Stelvio, its hood, fenders, roof, doors, and tailgate are made from aluminum, while the chassis is steel.
The interior is Giulia-inspired with a neat, intuitive dashboard and centre stack layout. There are very few buttons in view, with control dials and the drive mode selector mounted in the centre console. There's abundant use of carbon fibre trim, and the start button is mounted on the left side of the flat-bottomed steering wheel, giving the cockpit a racy feel. The electrically adjustable seats are firm and snug, and the side bolsters are adjustable to hold you tight if you intend on generating high cornering G-forces at the track.
On the road the Stelvio Quadrifoglio is very civilized, with little other than a firm ride giving away its nefarious underpinnings. It's relatively quiet, though there's noticeable wind noise that makes its way into the cabin, seemingly originating from the side windows.
The standard Stelvio comes with Alfa's DNA drive modes: D is for Dynamic (sport), N for Natural (normal) and A for Advanced Efficiency (economy) — they had to come up with something to justify the catchy acronym. The Quadrifoglio gets an additional Race mode, and it provides the most aggressive throttle and transmission maps, turns off traction and stability controls completely (roll prevention remains in the background to prevent complete disaster), and boosts the exhaust note to a very pleasurable, raspy tone. Race mode also sets the adaptive suspension settings from firm to double-extra firm.
Since the Stelvio Quadrifoglio's emphasis is on performance driving, after a road drive we're let loose at Circuit of the Americas to test this unlikely track-day partner's racetrack prowess. The track-prepped Stelvios are equipped with the optional carbon-ceramic brakes, though they roll on the standard-issue 19-inch Pirelli P-Zero tires. A couple are also equipped with optional carbon fibre racing seats made by Sparco, though I'd stay away from those since the standard seats offer exceptional lateral support and are much more comfortable for real-world driving.
After two sessions in D mode, I switch to Race and the Stelvio Quadrifoglio really impresses with its racetrack capability. Despite its size, it can be pushed hard into corners and through esses, though you have to give the chassis a moment to settle on tight turning transitions. This is mostly due to the increased body roll it exhibits over something like a BMW M5; it is an SUV, after all, and it sits higher.
2018 Alfa Romeo Stelvio Quadrifoglio
2018 Alfa Romeo Stelvio Quadrifoglio
2018 Alfa Romeo Stelvio Quadrifoglio
2018 Alfa Romeo Stelvio Quadrifoglio
2018 Alfa Romeo Stelvio Quadrifoglio
2018 Alfa Romeo Stelvio Quadrifoglio
2018 Alfa Romeo Stelvio Quadrifoglio
2018 Alfa Romeo Stelvio Quadrifoglio
2018 Alfa Romeo Stelvio Quadrifoglio
2018 Alfa Romeo Stelvio Quadrifoglio
2018 Alfa Romeo Stelvio Quadrifoglio
2018 Alfa Romeo Stelvio Quadrifoglio
Its 50/50 weight bias provides balanced handling that is especially emphasized through a double-apex right hander, where a mild front end push at entry is easily converted to slight oversteer mid-turn using the throttle. The balanced nature of its chassis is remarkable, so much so that I needed to constantly remind myself it was an SUV.
I usually refrain from turning off traction and stability controls on cars approaching 500 horsepower, but the Stelvio Quadrifoglio exhibits excellent feedback and inspires great confidence despite the lack of an electronic safety net. It's not something I'd recommend on the road, but on the track, Race mode is my preferred setting.
Auto mode provides quick, intuitive gear changes, but I resort to more engaging manual shifts using the long, column-mounted shift paddles. The Stelvio Quadrifoglio shifts almost immediately when operating the paddles, and it does so while belching out an angry, if artificially induced burble between gears.
The optional carbon brakes can handle an 80 per cent pace at this track without overheating, but when pushed to full attack mode, warnings in the dash came on after about three laps. A brief cool-down time in the pits was all that was needed to continue. It is worth noting that Circuit of the Americas is hard on brakes; there's one straight where I see 142 miles per hour before braking hard for a sharper-than-90-degree left-hander.
The base Stelvio starts at $51,845, so it's a big jump to the Quadrifoglio's $95,000 price. But what you're getting for that premium is more than 500 horsepower, a zero-to-100 km/h time of 3.6 sec (two tenths quicker than the rear-drive Giulia Quadrifoglio), remarkable handling and credentials like a blistering Nurburgring lap time of 7:51.7 – faster than the BMW M5, Porsche Cayenne Turbo S and Lamborghini Gallardo, among a few other fast cars. All of that performance is wrapped up in an attractively styled SUV that offers comfortable seating for five and has a 3,000-pound towing capacity.
Even though one is even less likely to thrash an SUV on a racetrack than taking it off road, the Stelvio Quadrifoglio is a track-bred anomaly of an SUV that will satisfy your impulsive, as well as your rational side. Just don't show your spouse the spec sheet.
Марка Alfa Romeo представила несколько новых версий машин
Издание Nürburgring Edition или просто NRING посвящено не только рекорду Джулии на этой трассе, но и истории Alfa Romeo, не раз пересекавшейся с Нюрбургрингом. Здесь были и победы в гонках, и рекорды круга для своего времени и/или класса.
В Швейцарии седан Alfa Romeo Giulia предстал сразу в нескольких обличьях: Giulia Quadrifoglio NRING, Giulia Veloce Ti и Giulia Super. Особое внимание, конечно, заслуживает NRING. Технически это та же Giulia Quadrifoglio (мотор V6 2.9 twin turbo, 510 л.с., 600 Н•м), что установила в 2016 году рекорд Нюрбургринга для серийных седанов (7:32), но в насыщенной комплектации и с памятными шильдиками.
Углепластик с видимым переплетением нитей на порогах — одна из деталей, выделяющих памятную версию. Такие же здесь сплиттер, окантовка решётки радиатора, корпуса зеркал и крыша.
В стандартное оснащение версии NRING входят углеродокерамические тормозные диски, тонированные стёкла, активный круиз-контроль, аудиосистема Harman Kardon, мультимедийный комплекс Alfa Connect 3D Nav с экраном на 8,8 дюйма, интерфейсами Apple CarPlay и Android Auto, цифровым радио DAB, а также особым образом оформленный интерьер, плюс эксклюзивная для данной серии окраска кузова Circuito Grey.
В салоне специальное издание выделяют спортивные сиденья Sparco с красной прострочкой и каркасом из углепластика, селектор «автомата» Mopar со вставкой из углеволокна и аналогичные вставки на руле, обитом кожей и алькантарой, табличка NRING с номером машины в серии и коврики с логотипом издания.
Заметим, что прошлой осенью седан Jaguar XE SV Project 8 перекрыл рекорд Джулии, показав на Северной петле время 7:21.23. Но на момент заезда «британец» числился прототипом, только готовящимся к ограниченной серии. В любом случае Giulia не перестала быть интересной моделью. Всего будет сделано 108 седанов Giulia Quadrifoglio NRING, по числу лет, которые исполнятся компании Alfa Romeo 24 июня 2018 года.
Такой же тираж в 108 штук ожидает идентичное Джулии издание 510-сильного кроссовера Stelvio Quadrifoglio — Stelvio Quadrifoglio NRING.
Памятная серия Stelvio Quadrifoglio NRING, отмечающая рекорд трассы для паркетников 7:51.7, по оснащению и оформлению идентична Джулии NRING. Она появилась на свет вместе с чуть менее пафосным собратом по имени Stelvio Super с пакетом Performance Pack. Автомобиль оснащён двухлитровой «турбочетвёркой» в двух уровнях форсировки (200 или 280 л.с.), углепластиковым карданным валом и, конечно же, полным приводом. Пакет Performance означает адаптивную подвеску Alfa Active, задний механический дифференциал повышенного трения и выточенные из алюминия подрулевые лепестки.
Версия на 280 сил в окраске Competizione Red оснащена ещё и дизайнерским пакетом Sport Pack. Он добавляет алюминиевые декоративные вставки и такие же накладки на педали, спортивный руль и красные тормозные суппорты, кожаные сиденья и приборную панель с серой прострочкой. Отделение Mopar добавило выставочному образцу 20-дюймовые матово-чёрные колёсные диски.
Аналогичные моторы можно найти под капотом парочки Giulia Super с пакетом Luxury Pack (200 сил, бежевая кожа и серый дуб в отделке) и Giulia Veloce Ti Q4 (280 «лошадок»). Второй вариант ещё и полноприводный. Индекс Ti (Turismo internazionale), добавленный к уже имевшемуся у Джулии Veloce, означает углепластиковый декор снаружи и в интерьере, а также богатую комплектацию (мультимедийная система Alfa Connect 3D, тонированное остекление, аудиосистема Harman Kardon).
Снаружи вариант Ti отличают от исходника пятиспицевые 19-дюймовые колёса, красные тормозные суппорты, углепластиковые накладки на пороги и такой же спойлер.
Внутри Ti покупатель увидит чёрный потолок, чёрные же кресла с комбинированной обивкой (кожа/алькантара), различные украшения от Mopar, такие как накладки в дверном проёме с подсвеченным логотипом Alfa Romeo.
Довершили россыпь новых вариантов Альф специальные серии купе 4C Competizione и 4C Spider Italia. Оба оснащены стандартным для модели турбомотором 1.75 (240 л.с., 350 Н•м) и «роботом» Alfa TCT с двойным сцеплением. От исходных купе и родстера новички отличаются рядом стилистических деталей, подчёркивающих их спортивные способности.
Купе окрашено в матовый оттенок Vesuvio Grey, который дополнен двойной чёрной полосой по центру (от неё можно отказаться), тормозные суппорты красные. Открытая сестра щеголяет краской Misano Blue, а суппорты тут жёлтые, плюс на боковине красуется надпись Spider Italia с полосой в цветах итальянского флага. Отличается у них и окраска колёс (у купе тёмные, у родстера светлые).
Кресла в обоих версиях обиты сочетанием кожи и микрофибры, а также украшены прострочкой красного (купе) и жёлтого (спайдер) цветов. На центральном тоннеле прикручена табличка с индивидуальным номером машины в ограниченной серии, а название издания красуется на передней панели.
Как модель 4C Coupe Competizione, так и 4C Spider Italia оснащены выхлопной системой Akrapoviс с двумя режимами, титановыми сдвоенными выхлопными патрубками в углепластиковой отделке. А у купе из «видимого» углепластика вдобавок выполнены обрамление фар, крыша, боковые нижние воздухозаборники, спойлер и корпуса зеркал. Спайдеру же в качестве штатного оснащения выделена аудиосистема Alpine с сабвуфером. Обе версии модели 4C будут выпущены тиражом по 108 штук.
Alfa Romeo Stelvio Quadrifoglio 2018
3 мая 2018 г., четверг
Alfa Romeo Stelvio Quadrifoglio, высокопроизводительный внедорожник класса SUV premium дебютировал в Азии на автосалоне «Auto China 2018», который проходит с 25 апреля по 4 мая 2018 года. Стенд Alfa Romeo находится в павильоне E1 Международного выставочного центра «New China» в Пекине.
Первая модель «Quadrifoglio» также является внедорожником. Это Stelvio Quadrifoglio, новая модель с огромным набором новинок, которая сразу же становится новым эталоном в сегменте компактных SUV premium. Благодаря впечатляющему дизайну, производительности и технологии, Stelvio Quadrifoglio является «самым быстрым внедорожником на трассе» – он показал новый рекорд в своем классе, пройдя круг на знаковой трассе Нюрбургринга за 7 минут 51,7 секунды.
Самый быстрый в Нюрбургринге, Stelvio Quadrifoglio предлагает новый взгляд на категорию SUV Premium.
Stelvio Quadrifoglio оснащен эксклюзивным алюминиевым бензиновым двигателем 2,9 V6 Bi-Turbo, разработанным с использованием технологий и технических ноу-хау Ferrari, обеспечивающие максимальную мощность 510 л.с. при 6500 об/мин и максимальный крутящий момент 600 Нм при 2500 до 5000 об/мин. Данный силовой агрегат объединен со специально откалиброванной восьмиступенчатой автоматической коробкой передач, которая позволяет переключать передачу всего за 150 миллисекунд в режиме Race. Кроме того, чтобы усилить ощущения от вождения, модель оснащена в стандартной комплектации цельными алюминиевыми рычагами переключения скоростей, встроенными в рулевую колонку.
У него выдающиеся показатели производительности: разгон от 0 до 100 км/ч всего за 3,8 секунды и лучшая в своем классе максимальная скорость 283 км/ч. Но спортивный внедорожник Alfa Romeo также невероятно эффективный с точки зрения выбросов и расхода топлива благодаря его электронной системе деактивации цилиндров и функции «sailing», доступной в режиме Advanced Efficiency.
Впервые бензиновый двигатель 2.9 V6 Bi-Turbo 510 л.с. сочетается с инновационной полноприводной системой Q4, гарантируя превосходные производительность, тягу, удовольствие от вождения и безопасность во всех ситуациях. Более того, Stelvio Quadrifoglio оснащен эксклюзивным электронным блоком управления AlfaTM Chassis Domain Control и является единственным внедорожником в своем классе, который предлагает систему распределения крутящего момента AlfaTM Active Torque Vectoring в базовой комплектации. Также в базовой комплектации инновационная система AlfaTM Active Suspension, которая в активном режиме контролирует подвески и амортизаторы.
Stelvio Quadrifoglio имеет два лучших в своем классе рекорды, которые делают его самым продуктивным внедорожником в своем сегменте: с весом в снаряженном состоянии 1830 кг модель может похвастаться лучшим соотношением веса и мощности в своей категории (3,6 кг/л.с.) и лучшей мощностью (176 л.с./л). Эти удивительные достижения, показатель высокого удовольствие от вождения, были достигнуты благодаря идеальному распределению веса между двумя мостами и использованию сверхлегких материалов, таких как карбон для карданного вала и алюминий для двигателя, подвесок, тормозов, дверей, колесных арок, капота и крышки багажника.
Еще одна особенность Stelvio Quadrifoglio – это инновационная электромеханическая интегрированная тормозная система (IBS) – эксклюзивная для бренда Alfa Romeo, впервые появившаяся на Giulia, которая стала новым эталоном с точки зрения быстрого реагирования и остановки на любой дорожной поверхности и снижение веса по сравнению с обычной тормозной системой. Высокопроизводительные карбон-керамические диски Brembo доступны в качестве опции. Чтобы удовлетворить потребителей, которые стремятся к максимальной производительности, Stelvio Quadrifoglio предлагает ультралегкие сиденья Sparco, обеспечивающие необходимую поддержку при интенсивном вождении и постоянный комфорт во время дальних поездок.
Уникальный стиль на службе в производительности
Передняя часть Stelvio Quadrifoglio – идеальное сочетание чувственности и силы пропорций. Решетка имеет оригинальный стиль с классическими прорезями вокруг эмблемы и «trilobo» с воздухозаборниками по бокам для охлаждения интеркулера. Боковая панель чувственная и мускулистая, а вид сбоку украшает классический четырехлистник «quadrifoglio» на колесной арке. Габаритные размеры не очень большие: длина 470 см, высота 168 см и ширина 216 см – с компактными пропорциями, отражающие динамизм и прочность. Насадки выхлопной трубы создают впечатление того, что они притягиваются к большим колесам – 20-дюймовые полированные легкосплавные диски с разными шинами сзади и спереди (эксклюзив для этой категории).
Салон Stelvio Quadrifoglio выполнен просто и со вкусом. Элементы управления собраны на рулевом колесе, небольшом и прямом, удобном для всех стилей вождения. Диагональная тоннель и слегка волнистая передняя панель сходится к сиденью водителя, «скроенном», как костюм на заказ, с кропотливым мастерством и с обильным использованием карбона на консоли, тоннели, декоративной накладки приборной панели, вставках ручек и ободе рулевого колеса. Можно выбрать красные, белые с зеленым и темно-серые швы. Контрастные материалы (кожа, алькантара и карбон) и цветная прошивка сочетают технологию с изысканным мастерством и вниманием к деталям, создавая очень особую обстановку.
Диверсифицированная линейка для удовлетворения потребностей китайских клиентов
Stelvio, первый в мире SUV premium от Alfa Romeo, оснащен полностью алюминиевым 2,0-литровым двигателем I4 Turbo мощностью 200 л.с. или 280 л.с. и восьмиступенчатой коробкой передач. Подвеска AlfaLinkTM не только обеспечивает отличный контроль, но и комфорт седана. Селектор AlfaTM DNA предлагает три режима вождения: Advanced Efficiency, Natural и Dynamic. С системой полного привода Q4 водители могут преодолевать различные дорожные условия с комфортом как в моделях купе.
Спортивный седан premium Giulia – настоящее произведение искусства, демонстрирующий элегантность в движении. Он также оснащен полностью алюминиевым бензиновым двигателем 2.0 Turbo (мощностью 200 л.с. и 280 л.с.) и восьмиступенчатой коробкой передач, а также подвеской AlfaLinkTM и селектором AlfaTM DNA, которые еще больше усиливают ощущение от вождения.
Наконец, в ассортименте Giulia Quadrifoglio высокопроизводительный спортивный седан premium, который может похвастаться мощностью 510 л.с. и максимальным крутящим моментом 600 Нм, с 2,9-литровым двигателем Bi-Turbo V6 и 8-ступенчатой автоматической коробкой передач. Автомобилю требуется всего 3,9 секунды, чтобы разогнаться от 0 до 100 км/ч, и он развивает максимальную скорость 307 км/ч. Это также самый быстрый спортивный седан в мире, находится в производстве – его время на трассе Нюрбургринга всего 7'32″.
2018 Alfa Romeo Stelvio Quadrifoglio: A Wild Beast in an Italian Suit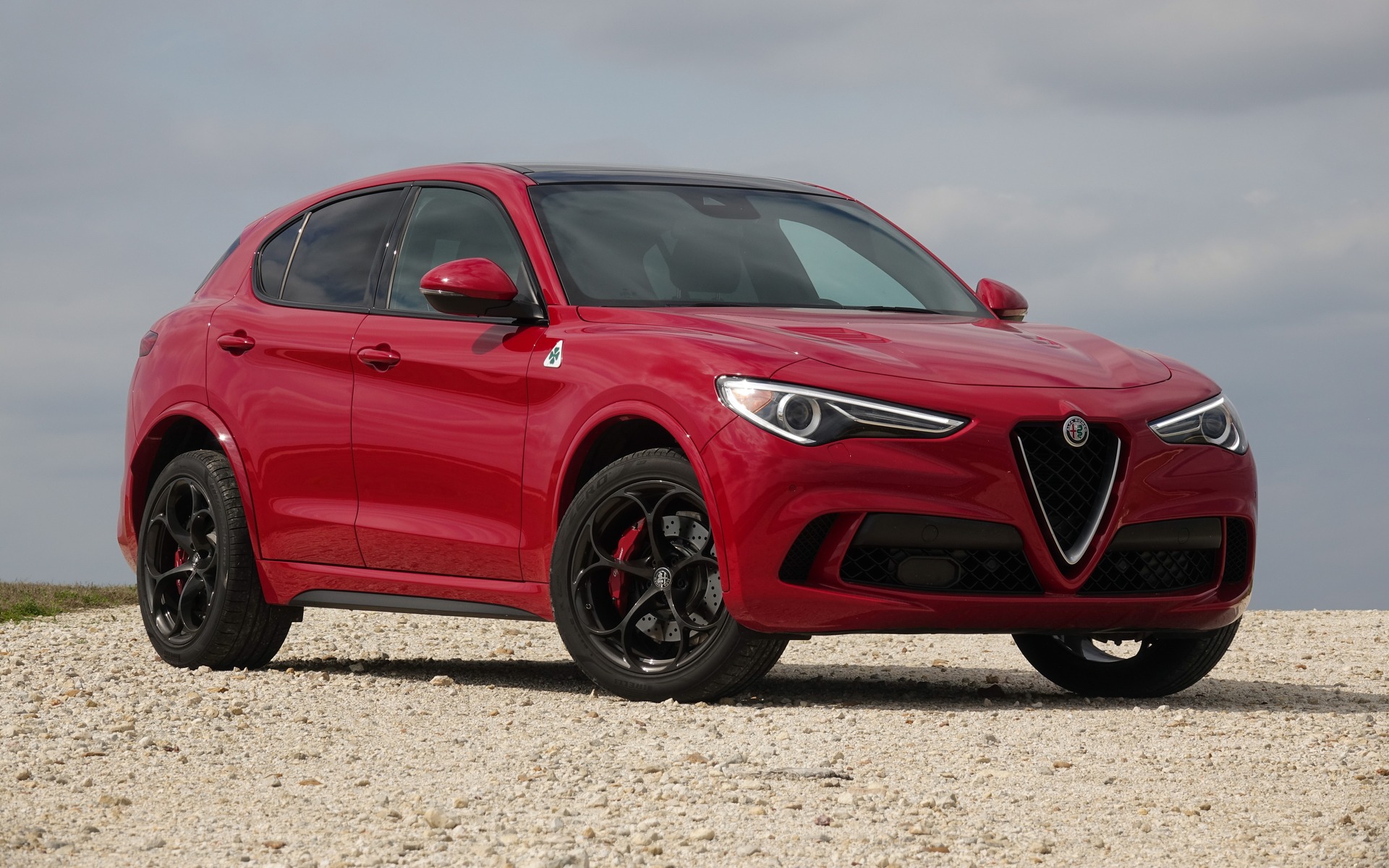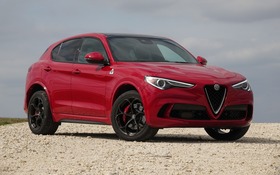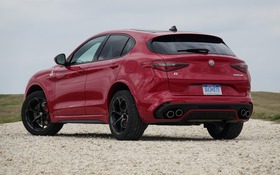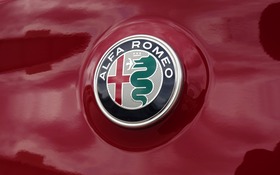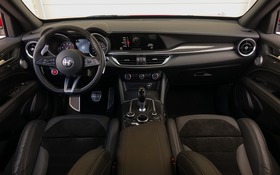 AUSTIN, Texas – With sport utility vehicles so immensely popular, everyone from the most run-of-the-mill manufacturers to the top luxury brands wants a piece of the action. Porsche's resounding success with the Cayenne and second home run with the more compact and even sportier Macan only reinforced that desire.
This success has not gone unnoticed by Alfa Romeo, now in the fourth year of its return to North America. After the 4C—a pure sports car—and the Giulia sedans, the Italian manufacturer is now introducing the Stelvio, its first-ever SUV in more than one hundred years of history.
The name is borrowed from the Alps' second highest pass at 2750 metres. The road, which is 19 kilometres long and peppered with 48 bends, is highly sought after by large manufacturers who come to test out the power and stamina of the brakes on their prototypes.
The first products in this series, the Stelvio and Stelvio Ti, have been available in Quebec since last fall. Built on a version of the Giorgio architecture that already underpins all Giulia sedans, the Stelvio and Stelvio Ti are powered by a turbocharged, 2.0-litre four-cylinder engine that delivers 280 horsepower. Paired with an eight-speed automatic gearbox and Q4 all-wheel drive, it propels the Stelvio Ti Sport from 0 to 100 km/h in 5.75 seconds—figure that has been duly verified.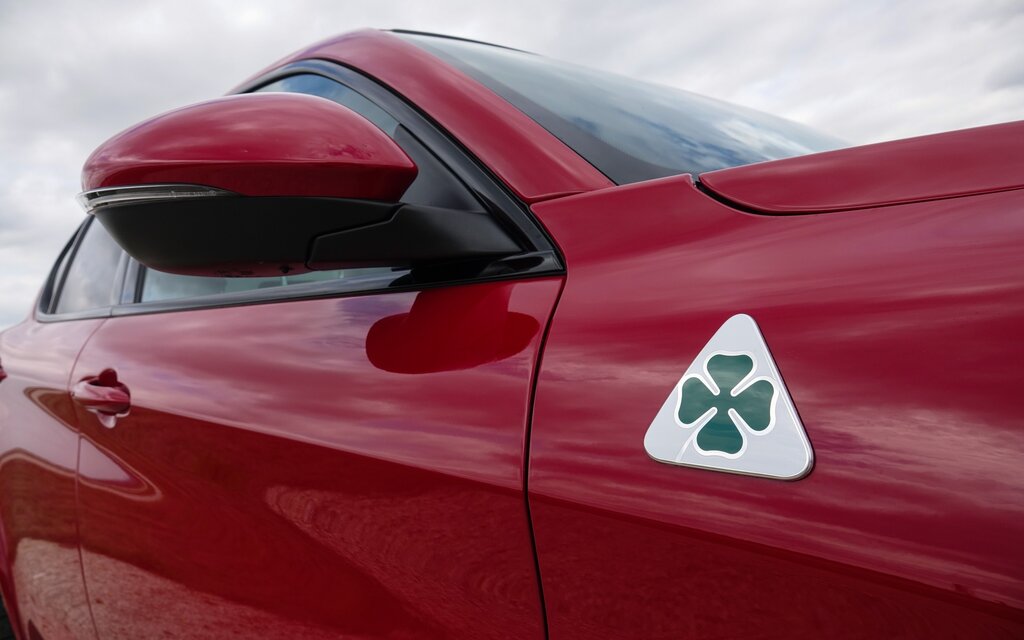 Enter the Extraordinary
Now that the introductions are out of the way, Alfa Romeo is moving on to more serious matters, as it did with its Giulia sedan, by finally offering us a Quadrifoglio version of the Stelvio. At Alfa Romeo, its code name is QV (for "Quadrifoglio Verde") with the lucky green four-leaf clover logo that its race cars and high-performance models always bear.
The Stelvio Quadrifoglio is worthy of this famous logo, benefitting as it does from the most powerful engine ever installed in an Alfa Romeo production model: a twin-turbo, 2.9-litre V6 that delivers 505 horsepower at 6500 rpm as well as 443 lb.-ft. of torque over a range of 2500 to 5500 rpm.
This exceptional engine is shared by the Stelvio QV and the Giulia of the same name. It's derived from the Ferrari 488's engine, a twin-turbo 3.9-litre V8. The Stelvio's chief engineer, the young Italian Andrea Zizak, tells us that his team paid very close attention to the exhaust sound and even the sputtering that you hear when shifting gears in flat-out acceleration.Just for the fun of it.
Italian Style
The uncluttered body design is superb. The Quadrifoglio's fenders are wider and curvier than those of its siblings, ensuring proper coverage of its wider tires, which are mounted on black alloy rims. The bottom of its grille has been redesigned to integrate large side air intakes and a black rear shield frames the nickel-plated exhaust tips. All the body panels are aluminum, except at the lower rear, where steel is used.
In the cabin, we like the carbon fibre on the console, dashboard and inner doors. There's leather and Alcantara on the impeccable optional sport steering wheel, where the start button, mounted on the left, is red rather than black in the Quadrifoglio versions.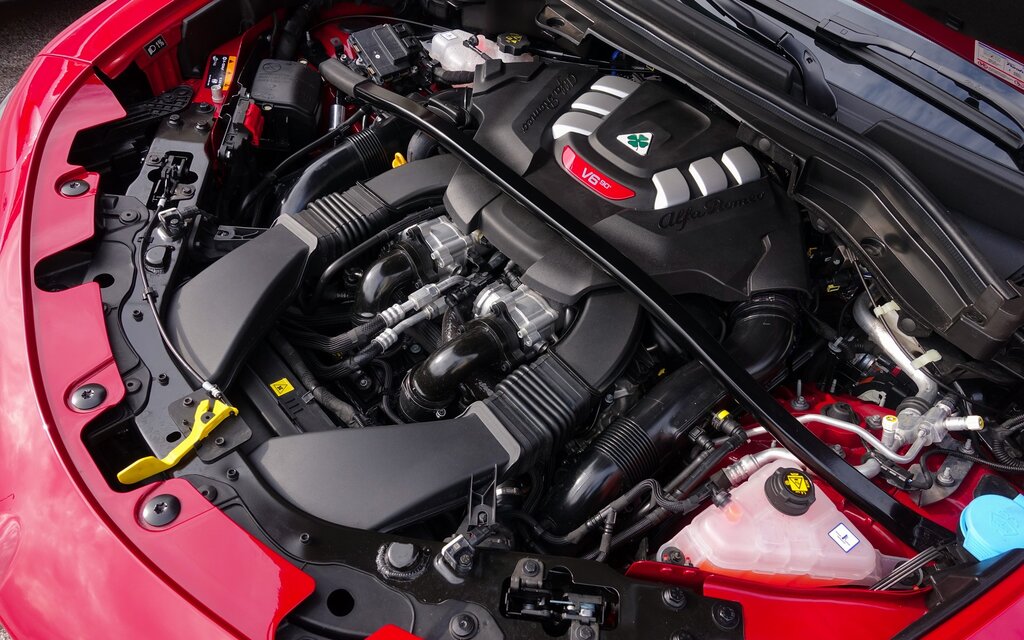 Armed with sturdier versions of the ZF automatic gearbox and Q4 all-wheel drive found in other Stelvios, the QV reaches 60 miles per hour in 3.6 seconds—that's 0.3 seconds better than promised. I'd bet that its 0-100 km/h time would be 3.8 seconds, and I'm going to test my theory as soon as I get a chance. That would be the fastest acceleration of the several hundred SUVs that I've test driven over the years.
The Stelvio QV already owns the unofficial title of fastest production SUV in the world. This comes after taking on the famous north loop (Nordschleife) of the Nürburgring in 7 minutes and 51.7 seconds last fall with Italian pilot Fabio Francia at the wheel. That's eight seconds faster than the more powerful, but heavier Porsche Cayenne Turbo S.
Split Personality
On Texas roads, the beast is very civilized in N (normal), A (advanced efficiency) or Eco driving modes—and even in D (dynamic) which makes everything a little more intense. With springs 27% firmer in front and 16% firmer in back, the ride is very stiff, but never harsh, and you hardly hear a whir of wind from the side windows—not even when rolling at the 80 mph (129 km/h) limit of Texas highways. However, the automatic emergency braking is too sensitive in town. Expect to be quite taken aback the first time it happens.
I instantly loved the optional carbon fibre shell Sparco seats, which are lighter and only height adjustable. All the Stelvio QVs driven on the 5.5-km Circuit of The Americas (COTA) were also equipped with optional brakes with bigger and more resistant carbon ceramic discs.
For the track, the obvious choice is Race mode, which applies the firmest and sharpest settings for the power steering, suspension, electronic accelerator and gearbox while liberating the exhaust and deactivating the stability control system. And yet, right from the first lap, I was surprised by the heavy feeling and body roll in curves.
The Stelvio QV is 216 kilogams heavier than its sister the Giulia because of its all-wheel drive. It weighs in at a hefty 1978 kg. The front/rear weight distribution remains perfect at 50/50, but the centre of gravity is much higher.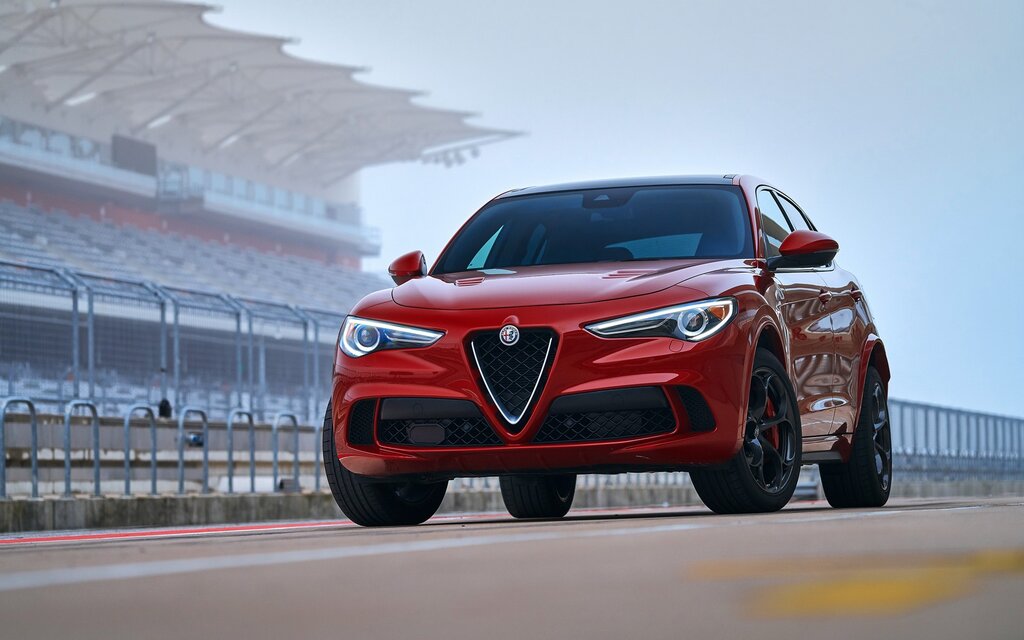 More Fun
The Stelvio enters corners without the slightest hesitation with its ultrafast steering, reduced to 12:1. That goes double for the QV, with its wider 245/45 tires in front and 285/40 tires in back, mounted on 20-inch rims. When entering a curve, the front begins to slide at the slightest increase in speed and the rear will fishtail as soon as you give it gas upon exiting the curve. The first time, anyway.
As you do more laps, you'll end up using the Quadrifoglio's balance and excellent actuation more effectively. The all-wheel drive sends 100% of torque to the rear wheels automatically, supported by a limited-slip torque vectoring differential, but it can transfer up to 60% of torque to the front wheels as needed. On the track, the carbon brakes proved powerful and resistant when doing three consecutive laps without almost any break. And the sound of the four exhausts is pure joy, if you like mechanical things even a little bit.
The Stelvio Quadrifoglio is elegant, classic, comfortable, reasonably practical and quite frankly, exciting to drive to the limit, if the circumstances allow it. Its flamboyant nature is nice change from its German rivals, as gifted as they may be. Let's hope that it proves to be as reliable as it is desirable.
The 2018 Alfa Romeo Stelvio Quadrifoglio Thinks It's a Sports Sedan
Practicality comes second for this wolf in Italian overalls.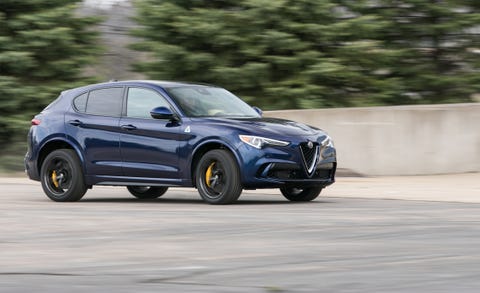 Alfa Romeo's history as a carmaker is steeped in performance, a storied legacy highlighted by legendary Grand Prix racers, sexy road cars, and the intimate bond between man and machine. Not exactly what comes to mind when considering most SUVs. But Alfa's Stelvio Quadrifoglio is no ordinary crossover, and its essence as a performance vehicle is, without question, very strong.
Viewed in isolation, the Stelvio QF is a practical driver's machine full of speed, feedback, and excitement. Yet what makes it a standout among other hot-rod utes are the very few exceptions it warrants when comparing the SUV to its sports-sedan sibling, the 10Best Cars–winning Giulia Quadrifoglio. Sure, its seating position is a smidge higher, and, at 4221 pounds, the Stelvio QF weighs 470 pounds more than the last Giulia QF we evaluated. But the similarity between their on-road demeanors verges on uncanny.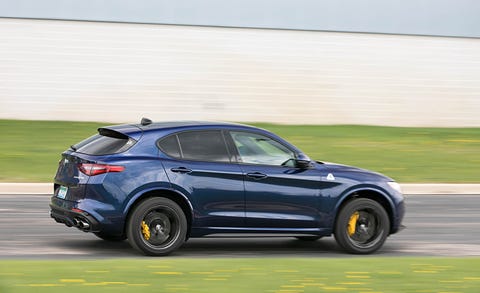 An Italian Delicacy
Upgraded from their standard 280-hp turbocharged 2.0-liter four-cylinders, both sedan and SUV Alfa Quadrifoglios are powered by the same Ferrari-derived, twin-turbocharged 2.9-liter V-6 churning out 505 horsepower and 443 lb-ft of torque accompanied by a rambunctious exhaust note. Both feature the same snappy ZF eight-speed automatic transmission. And both can blast through traffic with undeniable poise and change direction with deft control. The Stelvio QF is primarily a rear-driver until its computers detect the need to route up to 60 percent of the engine's torque to the front axle to prevent slippage. Stand on the brake pedal from a standstill and feed in the power to prime the drivetrain for maximum launch, and this SUV's rear wheels will slowly begin to rotate while the fronts stay put.
The Stelvio also shares the Giulia's rather mediocre interior materials and build quality for a vehicle of this price, as well as a somewhat clumsy infotainment system operating through an 8.8-inch center screen and a console-mounted rotary control knob. But the crossover's body-hugging front sport seats are just as cosseting as the sedan's, and you get a similarly thin-rimmed steering wheel that precisely communicates a pleasant amount of feedback from the front tires. Large, column-mounted shift paddles click through the transmission's gears with satisfying quickness, particularly as you move up from the default Natural driving mode to Dynamic and Race (there's also a lazy Advanced Efficiency mode at the other end of the console-mounted dial).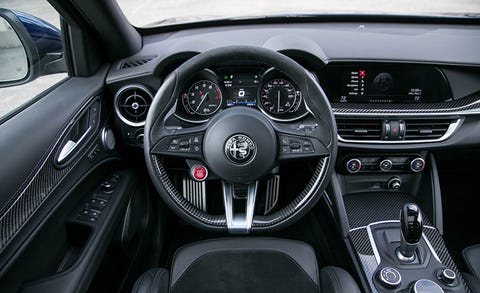 Adaptive dampers return excellent body control and notably taut ride quality in any of the modes, with the system limiting you to the two firmest settings in the spiciest Race setup for the chassis and drivetrain. The ride isn't unduly harsh, but a tad more compliance would be welcome on poorly maintained roads. Similarly, we wish the Alfa's active exhaust system had an independent control toggle instead of merely growing progressively louder and snarlier as you step up through the driving modes. This Italian's boosted 90-degree V-6, with its raspy blats on aggressive upshifts, is a treat to uncork even in relaxed cruising.
Blazing a Path
Starting at $81,590—$6295 more than the Giulia QF—and turning in a quarter-mile pass of 12.0 seconds at 115 mph (with a 3.4-second zero-to-60-mph time), our Stelvio was one of the quickest crossovers we've ever tested. It's also the best speed-per-dollar value in the current SUV universe, undercutting the similarly rapid 707-hp Jeep Grand Cherokee Trackhawk by $6105. (A separate Stelvio QF we tested in California, during which it vanquished the Mercedes-AMG GLC63 S coupe and the Porsche Macan Turbo in a comparison test, was fractionally quicker at 3.3 seconds to 60 mph and 11.8 at 117 mph in the quarter.)
Shod with sticky Pirelli P Zero PZ4 performance tires on 20-inch wheels, the Alfa achieved 0.94 g of lateral grip on the skidpad and a 157-foot stopping distance from 70 mph, figures that are also at the sharp end of its field. The considerably lighter Giulia QF may be about 20 seconds quicker around the daunting 12.9-mile Nürburgring Nordschleife, but the Stelvio QF's 7-minute-51.7-second lap still tops the charts for production SUVs.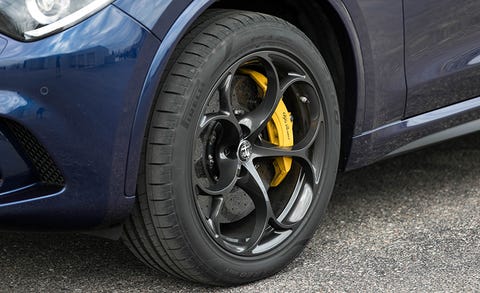 The Investment
Adding $8000 to our test vehicle's window sticker were a set of Brembo carbon-ceramic rotors in place of the standard iron discs. While we didn't notice any discernible difference in feel or performance between the two setups, the Stelvio's brake pedal remains reassuringly firm after repeated abuse and is a touch smoother in actuation than the overly grabby stoppers on our long-term Giulia Quadrifoglio. Unless you're allergic to brake dust or plan on regularly partaking in track days, skip the fancy brakes and pocket the extra gas money, 'cause you'll need it. Our test car's dismal 16-mpg fuel-economy average, 1 mpg less than its EPA city estimate, can at least partially be blamed on our wanting to hear the engine angrily rip through its powerband at full attack.
Additional extras that contributed to our example's $93,340 as-tested price include the $1500 Driver Assist Dynamic Plus package (adaptive cruise control, forward-collision and lane-departure warnings, and auto high-beam headlights), a $1350 panoramic sunroof, a $600 coat of Montecarlo Blue Metallic paint, $400 for a carbon-fiber-trimmed steering wheel, and the $200 Convenience package (an AC power outlet and cargo-area tie-down rails and netting).
As with our mechanically near-identical long-term Giulia QF, which spent a significant amount of time in our dealer's service center during its first 10,000 miles, we'd be remiss if we didn't note reliability as one of our greater concerns of Stelvio Quadrifoglio ownership. While more than a few owners of classic Alfas will say that's part of the Alfa Romeo experience, we find it more endearing that an all-wheel-drive utility vehicle with a decent 19 cubic feet of cargo space (57 cubes with the rear seats folded down) can look this sharp and drive this well. Potential mechanical issues aside, Alfa's Stelvio QF is one of the greatest rebuttals to the idea that our increasingly SUV-filled future has to be boring.
Specifications
SPECIFICATIONS
2018 ALFA ROMEO STELVIO QUADRIFOGLIO
VEHICLE TYPE: front-engine, all-wheel-drive, 5-passenger, 4-door hatchback
PRICE AS TESTED: $93,340 (base price: $81,590)
ENGINE TYPE: twin-turbocharged and intercooled DOHC 24-valve V-6, aluminum block and heads, direct fuel injection
DISPLACEMENT: 176 cu in, 2891 cc
POWER: 505 hp @ 6500 rpm
TORQUE: 443 lb-ft @ 2500 rpm
TRANSMISSION: 8-speed automatic with manual shifting mode
CHASSIS
SUSPENSION (F/R): control arms/multilink
Brakes (F/R): 15.4-inch vented, carbon-ceramic disc/14.2-inch vented, carbon-ceramic disc
Tires: Pirelli P Zero PZ4, F: 255/45R-20 101Y AR R: 285/40R-20 104Y AR
DIMENSIONS
Wheelbase: 110.9 in
Length: 185.1 in
Width: 77.0 in
Height: 66.3 in
Passenger volume: 89 cu ft
Cargo volume: 19 cu ft
Curb weight: 4221 lb
C/D TEST RESULTS
Zero to 60 mph: 3.4 sec
Zero to 100 mph: 8.8 sec
Zero to 130 mph: 16.8 sec
Zero to 150 mph: 25.9 sec
Rolling start, 5–60 mph: 4.4 sec
Top gear, 30–50 mph: 2.5 sec
Top gear, 50–70 mph: 2.9 sec
Standing ¼-mile: 12.0 sec @ 115 mph
Top speed (drag limited, mfr's claim): 176 mph
Braking, 70–0 mph: 157 ft
Roadholding, 300-ft-dia skidpad: 0.94 g
C/D FUEL ECONOMY
Observed: 16 mpg
EPA FUEL ECONOMY
Combined/city/highway: 19/17/23 mpg