Toyota Prius c 2018
Toyota Prius C 2018 Review
Toyota and Australia's most affordable hybrid has failed to keep up with the times
In May 2012 I reviewed the Toyota Prius C hybrid. It was a great little city runabout. What's changed since then? Very little. It's still Australia's cheapest hybrid car, but it feels anachronistic in a world where plug-in hybrids are becoming common. Toyota's compact five-door hatchback is affordable and although basic, the hybrid technology is effective at times. This top-spec Toyota Prius C i-Tech costs $26,540 (plus ORCs).
I really enjoy driving hybrids and EVs. It's strangely gratifying to employ hyper-miling techniques to get fuel economy as low as possible. Unless you're driving the Toyota Prius C…
This is an underwhelming car on so many levels, that it becomes challenging to recommend. Even to muesli-munching hippies and born-again solar panel acolytes.
As far as engine refinement and advancement of technology goes, the Toyota Prius C is a laggard.
The engine is very noisy and there's with vibration and harshness at levels not usually associated with a Japanese brand. This is especially noticeable when the car switches out of the complete silence of EV mode. The coarse rattle of the feeble 54kW 1.5-litre petrol engine is not pleasant, as the car's stunted brain decides it's time to charge the battery.
Combined, the petrol engine and electric motor conspire to develop 74kW.
The Prius C's interior looks and feels cheap, there's no Apple CarPlay, no Android Auto and no five-year warranty to fall back on should things start to rattle themselves apart, either.
Fuel economy was pretty good, seeing as low as 4.5L/100km on some daily commutes but even when you hit the 'EV Mode' button the car barely covers one kilometre one a full battery charge.
Yep, even in EV mode you have to treat the accelerator pedal with caution. The indignant beep telling the driver «excessive acceleration» has reinstated the fossil-fuelled engine is perhaps the most insulting experience one can encounter behind the wheel of a car.
Underwhelming interior
After being launched in Australia in March 2012, the Toyota Prius C was updated in August 2017 with an updated exterior design, new colours (Hornet Yellow Aquamarine), and improved standard features, such as a 6.1-inch touchscreen infotainment system.
Toyota call the Prius C Australia's most affordable hybrid, priced from $24,040 for the base model. This 'i-Tech' version is the top-spec model and it gets a few more features that the boggo model, such as LED headlights, satellite navigation and 15-inch alloy wheels.
Despite the upgrade there's no getting away from the fact that this is a seven-year-old car.
If you engage the 'brake' gearing mode, where extra engine braking supposedly recoups energy for the battery, you'll find it is about as affective as a bucket of water in a fire storm, the car is so smart it won't even work with the cruise control.
The temperature control dial felt cheap when rotated and although the digital temperature display and the triangular motif around the controls adds a touch of modernity, there is a sense of cost-cutting in this car.
The 'i-Tech' designation of this Prius C is an oxymoron, given that the car has very little in the way of anything resembling modern technology. It's sorely lacking in semi-automated driving tech, such as adaptive cruise control or lane keep assistance. It can't park itself and adding insult to injury there's no parking sensors.
It was a surprise to find a rear-facing camera.
The centrally-mounted instrument display may have been novel seven years ago but it in practice it is distracting, taking your eyes slightly away from straight ahead, where you should be looking. A head-up display would remedy this.
Bluetooth phone conversations are challenging in the Prius C. The microphones must have been sourced back in 2012 because the audio quality for receivers of calls from the car (via iPhone 8 in this review) is below average. Boot space is also pretty tight at 260 litres.
Rubberised buttons on the steering wheel add splash-proofing and I enjoyed the gamification elements available in the trip computer that add a neat visual element to driving efficiently. But the speedometer looks like it was hand-crafted in the '80s and the refresh rate is appalling, which poses risks to your wallet and license.
This particular model has fake leather seats which actually feel very cushy in a Lexus kind of way. Given that seats are one of the most important elements of a car's interior, it helps the otherwise dated interior claw back some credibility.
More Research
2017 Toyota Prius C Pricing & Specs
Read what Toyota Prius C owners think
Read more Toyota Prius C news & reviews
Driving Australia's dumbest hybrid
Up and running, the Toyota Prius C gets the job done. There's no charm and no character to this vehicle, just a diligent attitude. The CVT has the pulse of a zombie and combines with the raspy engine to create a dull experience.
But when the engine switches off and the electric motor takes over it's quite a treat, the car's gentler side coming to the fore.
Being a Toyota it's likely to be very reliable which is a good thing, especially considering the three-year warranty is now border-line unacceptable in today's cut-throat new car market.
In terms of fuel economy I ended my week long test with the ageing hybrid at 4.8L/100km.
During my time in the car I got it as low as 4.5L/100km and during the daily commute across the Westgate Bridge in Melbourne. I found outward vision to be pretty good front and side, which is handy when you're surrounded by massive SUVs and trucks.
However, when you perform a head check, really big C-pillars obscure your vision. Again, technology to add extra 'eyes' in the car would have been handy.
One of the best things about the car is ride comfort. It's very smooth on rough roads, over speed bumps and on dirt roads. A tight turning circle makes it very handy in built-up areas and it's a doddle to park.
Just don't throw it through roundabout too quickly because it rolls and pitches like a small boat in a large storm.
The hybrid system in the Prius C is unimpressive. The 12-volt Nickel Nickel-Metal Hydride battery that lives under the rear seat takes a long time to charge, chiefly from the engine revving noisily (you cannot plug it in). It also discharges very quickly, unable to go for more than a kilometre or so by our measure.
Acceleration is pretty good for a car of this size, when electric and petrol combine, but when pushed the 1.5-litre petrol is like a drunken sailor – loud and course. Words like raw and unrefined spring to mind.
Given the Prius nameplate is one of Toyota's – and indeed the world's – most recognisable hybrid brands, the company has dropped the ball with this car.
The hybrid system is fundamentally the same as the original Prius that launched in 1997 – more than 20 years ago. Toyota used to be a leader in the hybrid field but now it's lagging, at least in its offerings to the Australian car-buying public given that it still doesn't offer a plug-in hybrid version of the Prius like in other countries.
I really enjoyed what this car brought to the table in 2012 but automotive technology accelerates at an incredible a pace and the Prius C has been left behind.
2018 Toyota Prius C i-Tech pricing and specifications:
Price: $26,540 (plus on-road costs)
Engine: 1.5-litre four-cylinder petrol/electric hybrid
Output: 74kW/111Nm
Transmission: Continuously variable
Fuel: 4.8L/100km (as tested)
CO2: 90g/km (ADR Combined)
Safety Rating: Five-star ANCAP (2014)
Used 2018 Toyota Prius c
Overview
Reviews
Cars For Sale
Photos
Specs & Features
Safety
Styles
If you're looking for ultimate fuel economy for your money, you'll like the 2018 Toyota Prius C. The hatchback is America's least expensive hybrid and there isn't another subcompact available that can match its fuel-economy ratings of 48-mpg city and 43 mpg on the highway. The Prius C also has a stellar reputation for reliability and comes standard with many high-tech active-safety systems.
Some may find the new 2018 Toyota Prius C too small for family use. They should consider the larger and more fuel-efficient Prius, which costs a few thousand dollars more, as well as the new Kia Niro and Hyundai Ioniq hybrids. Both are larger than the Prius C and start around $23,000.
What's New for 2018
For 2018 the Toyota Prius C hybrid hatchback gets an updated look with sporting intentions. Toyota has added SUV-inspired black roof rails, black side rockers and black wheelwell moldings as well as lower-body guards with silver accents. Toyota has also added a standard rearview camera to all Prius C models.
2018 Toyota Prius C Expert Review
With a 48-mpg fuel-economy rating in the city, the 2018 Toyota Prius C is America's most fuel-efficient subcompact. The comfortable and sporty 4-door hatchback is also Toyota's smallest and most affordable hybrid with a starting price just over $21,000. For 2018, Toyota has updated the exterior design, giving it some sporty black trim and a more rugged small-SUV vibe in the process. It has also added a rearview camera to the Prius C's extensive list of standard safety equipment, which includes a Pre-Collision System with autonomous braking, Lane Departure Alert and Automatic High Beam headlights. Four trim levels are available, which Toyota has lazily named One, Two, Three and Four. Key competitors include the Toyota's larger Prius, which starts around $24,000, and non-hybrids like the Ford Fiesta, Chevy Sonic and Honda Fit.
Toyota says the "C" in Prius C stands for "city," and that's where this little hybrid hatchback earns its money. In the congested urban sprawl of Los Angeles, the 2018 Prius C is fun to fling around with a playful chassis and precise steering. It feels sturdy, offers impressive agility and it's confident in the curves. And its compact size makes it easy to maneuver in traffic and you can park it almost anywhere. It's not as sporty as a Mazda3 or Honda Fit, but the Prius C isn't a bore either, and the ride is comfortable, even over the potholes of West L.A. If only it had a bit more oomph for passing and merging. Acceleration is adequate, with a satisfying jump off the line. But the hybrid's 99 horsepower can offer only so much thrust, so 0-60 mph takes a leisurely 12 seconds, and highway passing can be a roll of the dice.
TOYOTA SAFETY SENSE P
Standard on every 2018 Toyota Prius C is the brand's Safety Sense P suite of driver assists. It includes Lane Departure Alert, Automatic High Beam headlights and Toyota's Pre-Collision System with autonomous braking, which first warns you of a potential forward collision and will then apply the brakes for you if you do not take evasive action.
EV/ECO MODE
In standard driving mode, the 2018 Toyota Prius C achieves awesome fuel economy and qualifies as a Super Ultra Low Emissions Vehicle (SULEV). But the hatchback offers the driver two other modes to help improve that performance. In Eco mode, the powertrain's parameters are retuned for ultimate efficiency, and in EV mode the Prius C can be driven emissions-free for one-half mile.
Far from bare-bones, the 2018 Toyota Prius C subcompact offers the standard Prius' center-mounted gauges, which take a little getting used to, and multifunction steering wheel that carry over directly from the larger Prius liftback. The Prius C has comfortable and supportive seats up front, and a back seat that's good for two adults or three kids. Those rear seats fold to nearly double the 17.1-cubic-foot cargo area. Fit/finish is admirable, but there are more hard plastics than we normally like to see. Visibility is excellent, and the futuristic shape of the dashboard and climate controls is kinda cool.
With the Prius hybrid and plug-in Prius Prime taking on radical styling cues seemingly brought back from an apocalyptic future by Doc Brown, Toyota has taken a more sporty and conservative approach to the design of the new Prius C. And it's the best-looking of the bunch. For 2018 the small hatchback gets an updated look with SUV-inspired black roof rails, black side rockers and black wheelwell moldings as well as lower-body guards with silver accents. It works, while its sweeping headlights with standard LEDs and distinctive taillights remain firmly rooted in the Prius design language, and the «boomerang»' shape within the rear doors is unique.
Like other Prius models, the 2018 Toyota Prius C hybrid comes in trim levels designated by spelled-out numbers. The Prius C One comes with standard LED headlights, power mirrors, Entune audio, Toyota Safety Sense-C, a rearview camera, automatic climate control, cloth seats and Bluetooth phone controls. Prius C Two models add cruise control and a center-console storage compartment, while Prius Three models get push-button start. Prius C Four models get heated faux-leather seats and a power moonroof. Audio systems all include a 6.1-inch touch-screen display and USB input, but Three and Four models get navigation and a few other amenities.
Because of the 4-tier model lineup, individual options are sparse for the 2018 Prius C hybrid, and are confined to the Three and Four models. The Prius C Three model can be fitted with a power moonroof, and the Four model can be upgraded with 16-inch alloy wheels.
Lift the hood, and the 2018 Toyota Prius C will look familiar to any Prius driver. Using a smaller version of the Toyota Hybrid Synergy Drive found in the larger Prius, the Prius C teams a 73-horsepower, 1.5-liter 4-cylinder gasoline engine with a 60-horsepower electric motor energized by a compact nickel-metal hydride battery located beneath the rear seat. It combines for a peak of 99 horsepower, sending it through a continuously variable automatic transmission (CVT) to the front wheels. Normal, Eco and EV drive modes let drivers amp up the thriftiness, from Normal's already good settings to Eco's subtle adjustments of throttle response and climate control to maximize efficiency. The EV takes gasoline completely out of the equation for short periods of time at speeds below 25 mph.
1.5-liter inline-4
73 horsepower @ 4,800 rpm
82 lb-ft of torque @ 4,000 rpm
45-kilowatt electric motor
60 horsepower, 125 lb-ft of torque
Total System output: 99 horsepower
EPA city/highway fuel economy: 48/43 mpg
2018 Toyota Prius c
Key Specifications for 2018 Toyota Prius c
Buyer's Guide
Toyota's smallest hybrid, the Prius C, gets an update for 2018, including new styling that gives this little Yaris-based hatchback a more rugged look. There's also a refreshed interior with new air conditioning controls and steering wheel. A backup camera become standard too, but don't think Toyota's being generous: this safety feature will be mandatory in all new cars in Canada starting in May 2018.
Under the new skin lives the same powertrain as before, consisting of a 1.5L four-cylinder engine mated with an electric motor that generates 99 horsepower, which is put to the road through a continuously variable automatic transmission (CVT).
The Prius C is now generation-old technology, with the totally redesigned Prius liftback that debuted a couple of years ago stealing the spotlight. So while this is an efficient car, with fuel consumption estimates of 4.9/5.5 L/100 km (city/highway), it's nothing like state-of-the-art, at least in Toyota's impressive portfolio of hybrid vehicles.
Three distinct packages are available: The base car comes with a 6.1-inch display audio system with Bluetooth, LED headlights and taillights, keyless entry, power windows and mirrors, automatic climate control, 15-inch steel wheels with covers and a one-piece folding rear bench seat.
An upgrade package adds a split-folding rear seat, six-speaker stereo (two more than the base car), multi-adjustable driver's seat, cruise control and a synthetic leather-trimmed dash.
Finally, a technology package brings navigation, steering wheel touch tracer controls, passive keyless entry, heated front seats, "softex" seating upholstery, sunroof, LED fog lights and 15-inch alloy wheels. Notably, those alloys have been downsized from last year's 16s, a curious choice given the car's new body looks bulky around the relatively small wheels.
Despite the Prius C's popularity, the idea of a subcompact hybrid never caught on with other automakers, so this car's $22,000 starting point instead makes it something of a more practical alternative to a car like the electric Smart Fortwo for drivers looking for something suited to life in the city.
And we can see the Prius C's new styling being a harbinger of Toyota ditching this car in future favour of a hybrid version of the CH-R compact crossover, a vehicle that already exists in Europe; as we write this, that new model is a gas-only model in Canada.
2018 Toyota Prius c
Overview
The Good
Fuel economy
Lower price than regular Prius
Hatchback versatility
Easy-to-use multimedia system
The Bad
Highway acceleration
Road noise
Unnatural-feeling brakes
What to Know
We're looking for the best deals on a Toyota near you…
Are you looking for more listings?
Please enter a valid 5-digit ZIP code.
Sign up for listing notifications
Please enter your complete email address.
Thanks For Signing Up!
We have received your information, so keep an eye out for emails from Cars.com.
See all local inventory
2018 Toyota Prius c Review
from the Cars.com expert editorial team
What it is: The subcompact Prius c hybrid is a smaller alternative to the regular Prius. C stands for «city,» and the Prius c is a four-door hatchback that competes with high-mileage subcompacts like the Hyundai Accent, Ford Fiesta and Chevrolet Sonic.
A backup camera is now standard.
Consumer Reviews
What drivers are saying
Read reviews that mention:
So cheap to run and all the modern conveniences.
by Joel from Fullerton, CA on July 15, 2020
A straight forward economy car to save money but it is very comfortable and fun to drive because it's so light. The gas savings at almost 50mpg are amazing. Read full review
Cool little transportation unit is this.
by Mainer from Monroe, ME on June 20, 2019
So, our 2nd c. This little bugger has wheels (a 2), is sandstorm colored, has rails on the roof (like you'd ever carry much on it) and is just a great little car to drive. Our other car is a newish . Read full review
Safety
Recalls and crash tests
Recalls
The 2018 Toyota Prius c currently has 2 recalls
Crash and Rollover Test Ratings
Based on 2018 Toyota Prius c One
IIHS rates vehicles good, acceptable, marginal, or poor.
Child Seat Anchors (Latch)
Head Restraints and Seats
Moderate overlap front
Small Overlap Front — Driver Side
Warranty
New car and certified pre-owned programs by Toyota
New Car Program Benefits
36 months / 36,000 miles
60 months / 60,000 miles
24 months / unlimited distance
Certified Pre-Owned Program Benefits
7 yrs./100k miles powertrain (whichever comes first)
Basic Warranty Terms
12 mos./12k miles (whichever comes first)
7 years/100,000 miles
Dealer Certification Required
Have questions about warranties or CPO programs?
Compare the Competitors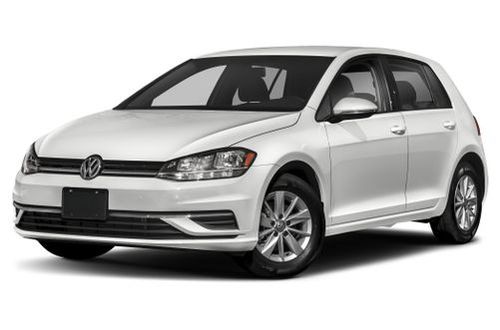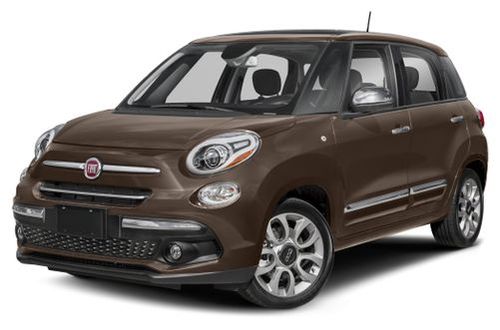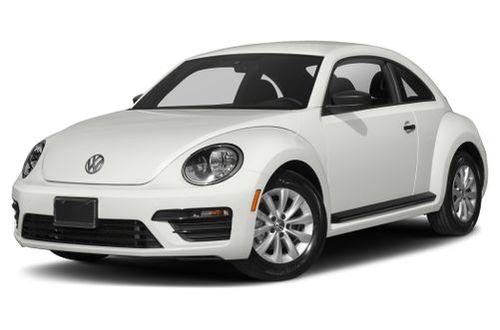 Like what you see? Find the best deal on a Toyota Prius c today.
There are for sale near you.
Change Year or Vehicle
Please select a Make
Please select a Model
Please select a Year
All Model Years for the Toyota Prius c
Cars.com Car Seat Check
Warranty FAQs
What is a Bumper-to-Bumper warranty?
Often called a basic warranty or new-vehicle warranty, a bumper-to-bumper policy covers components like air conditioning, audio systems, vehicle sensors, fuel systems and major electrical components. Most policies exclude regular maintenance like fluid top offs and oil changes, but a few brands have separate free-maintenance provisions, and those that do offer them is slowly rising. Bumper-to-bumper warranties typically expire faster than powertrain warranties.
What is a Powertrain warranty?
Don't be misled a 10-year or 100,000-mile powertrain warranty doesn't promise a decade of free repairs for your car. It typically covers just the engine and transmission, along with any other moving parts that lead to the wheels, like the driveshaft and constant velocity joints. Some automakers also bundle seat belts and airbags into their powertrain warranties. With a few exceptions, powertrain warranties don't cover regular maintenance like engine tuneups and tire rotations.
What is included in Roadside Assistance?
Some automakers include roadside assistance with their bumper-to-bumper or powertrain warranties, while others have separate policies. These programs cover anything from flat-tire changes and locksmith services to jump-starts and towing. Few reimburse incidental costs like motel rooms (if you have to wait for repairs).
What other services could be included in a warranty?
Some automakers include free scheduled maintenance for items such as oil changes, air filters and tire rotations. Some include consumables including brake pads and windshield wipers; others do not. They are typically for the first couple of years of ownership of a new car.
What does CPO mean?
A certified pre-owned or CPO car has been inspected to meet minimum quality standards and typically includes some type of warranty. While dealers and third parties certify cars, the gold standard is an automaker-certified vehicle that provides a factory-backed warranty, often extending the original coverage. Vehicles must be in excellent condition and have low miles and wear to be certified, which is why off-lease vehicles feed many CPO programs.
2018 Toyota Prius c
minicar / 4-door hatchback
Crashworthiness
Crash avoidance & mitigation
Child seat anchors
Some ratings use a scale of Poor to Good. Others range from Basic to Superior.
Small overlap front: driver-side
Moderate overlap front
Side
Roof strength
Head restraints & seats
Front crash prevention: vehicle-to-vehicle
Child seat anchors
Small overlap front: driver-side
Rating applies to 2015-19 models built after May 2015
Tested vehicle: 2015 Toyota Prius c Two 4-door
The Toyota Prius c was introduced in the 2012 model year and is derived from the Toyota Yaris. Beginning with 2015 Prius c models built after May 2015, the front-end and occupant compartment structure was modified and the side curtain airbags were lengthened to improve occupant protection in small overlap frontal crashes. (Information about when a specific vehicle was manufactured is on the certification label typically affixed to the car on the driver door or adjacent B-pillar.)
Action shot taken during the small overlap frontal crash test.
The dummy's position in relation to the door frame, steering wheel, and instrument panel after the crash test indicates that the driver's survival space was maintained reasonably well.
During the crash, the dummy's head barely contacted the airbag before sliding off to the left. The seat belt allowed the dummy to move too far forward, and the head hit the instrument panel.
Intrusion of the door hinge pillar and instrument panel contributed to a moderate risk of injury to the left lower leg.
Measures of occupant compartment intrusion on driver side
Test ID
CEN1524
Lower occupant compartment
Lower hinge pillar max (cm)
22
Footrest (cm)
15
Left toepan (cm)
9
Brake pedal (cm)
7
Parking brake (cm)
Rocker panel lateral average (cm)
5
Upper occupant compartment
Steering column
1
Upper hinge pillar max (cm)
12
Upper dash (cm)
13
Lower instrument panel (cm)
9
Driver injury measures
Test ID
CEN1524
Head
HIC-15
349
Peak gs at hard contact
67
Neck
Tension (kN)
1.9
Extension bending moment (Nm)
20
Maximum Nij
0.42
Chest maximum compression (mm)
23
Femur (kN)
Left
0.5
Right
0.6
Knee displacement (mm)
Left
2
Right
1
Knee-thigh-hip injury risk (%)
Left
Right
Maximum tibia index
Left
0.89
Right
0.54
Tibia axial force (kN)
Left
2.4
Right
1.3
Foot acceleration (g)
Left
115
Right
93
Moderate overlap front
Rating applies to 2012-19 models
Tested vehicle: 2012 Toyota Prius c Two 4-door
The Toyota Prius c was introduced in the 2012 model year and is derived from the Toyota Yaris. Frontal ratings are assigned by the Institute based on a test conducted by Toyota as part of frontal crash test verification.
Downeast Toyota
Official Blog
Updates and Changes to the Affordable and Efficient Toyota Prius c
What's New for the 2018 Toyota Prius c Design?
Affordable and ultra-efficient, the Toyota Prius c provides elite value at every turn when you get behind the wheel. Armed with a refreshed design, updated features and a fresh style, the 2018 Toyota Prius c promises to turn heads. Drivers who are drawn to the compact Toyota hybrid may want to know – what's new for the 2018 Toyota Prius c design? Learn more about the updates and changes to the Toyota Prius c at Downeast Toyota.
Official 2018 Toyota Prius c Design Specs, Fuel-Economy Ratings and Price
The smallest and most affordable hybrid available in the Toyota lineup, the Toyota Prius c will not break the bank at the dealership or at the pump. New 2018 Toyota Prius c models will start at just $20,630 and will be available in four well-equipped trim levels – Prius c One, Two, Three and Four. Toyota Prius c models come standard with a 6.1-inch Toyota Entune infotainment system, a rearview camera, Toyota Safety Sense™ with Automatic Emergency Braking, 35 inches of rear legroom and an impressive 17.1 cubic feet of cargo space.
Perfect for your day-to-day errands, the compact Toyota Prius c hybrid features an all-new crossover-inspired design. An updated design and style employs a standard black roof rail, silver-accented front and rear body panels, a body-color rear spoiler and black exterior accents. New 15-inch machined alloy wheels with dark gray accents complement two new exterior color – Sandstorm and Tide Pool Pearl.
When you get behind the wheel of the 2018 Toyota Prius c, you can expect a spirited, fun-to-drive character that is paired with impressive fuel-economy ratings. Under the hood of the Prius c, you will find an innovative Hybrid Synergy Drive system that employs a 1.5-liter Atkinson cycle four-cylinder engine and a high-torque electric motor. Paired with a Continuously Variable Transmission, the Toyota Prius c will manufacture 99 horsepower and will achieve 48 mpg in the city and 43 mpg on the highway.
If you are looking for a value-packed compact hatchback that is affordable and ultra-efficient, the refreshed 2018 Toyota Prius c will fit the bill. Drivers who are drawn to the compact Toyota hybrid may have asked – what's new for the 2018 Toyota Prius c design? Find the answers you are looking for at Downeast Toyota. Keep an eye on the Downeast Toyota inventory for the arrival of the 2018 Toyota Prius c this winter!
Toyota Prius C: Precios, versiones y equipamiento en México
Toyota ha vendido ya más de 10 millones de coches híbridos en el mundo. Poco a poco busca incrementar su oferta de este tipo de vehículos en México. Tras el exitoso lanzamiento del Prius, la gama crece con la llegada del Toyota Prius C a nuestro país, el auto híbrido más accesible del mercado y el único subcompacto con un tren motor de este tipo en México.
Sus dimensiones son similares a las de un Yaris hatchback e incluso la potencia queda en un rango similar, sin embargo, el Toyota Prius C desarrolla sus 99 hp a través de dos motores. El de combustión es un bloque de ciclo Atkinson de 1.5 litros, que desarrolla 72 hp y 82 lb-pie; el eléctrico genera 60 hp y 125 lb-pie y es alimentado por baterías de Níquel-Hidruro metálico 100% reciclables.
Además del modo de manejo normal, el Toyota Prius C cuenta con el modo ECO para aprovechar al máximo la energía del bloque eléctrico y utilizar al mínimo el de combustión. También cuenta con modo EV para circular por completo con el motor eléctrico cuando la carga de las baterías lo permita.
En Estados Unidos, el Toyota Prius C está a la venta desde 2012, pero ha recibido continuas actualizaciones estéticas y tecnológicas para mantenerlo vigente hasta nuestros días. Su primer facelift llegó en 2015, le siguió uno menor en 2017 y para el año-modelo 2018 se estrena con un frente distinto, que es justo con el que llega a México.
Como tal, el Toyota Prius C no tiene un competidor directo en nuestro país, pero su tamaño y rango de precio lo deja al nivel de las versiones más equipadas de subcompactos hatchback de gama alta, como KIA Rio, Suzuki Swift, SEAT Ibiza, Honda Fit, Mazda2 y Peugeot 208.
El detalle del precio y el equipamiento de cada versión es el siguiente:
Toyota Prius C — $319,400
Control electrónico de estabilidad
Frenos ABS. Delanteros de disco y traseros de tambor
Rines de aluminio de 15 pulgadas
Faros de LED
Sensor de luz
Vidrios, espejos y seguros eléctricos
Infotenimiento con pantalla táctil de 6.1 pulgadas
Sistema de sonido de 6 bocinas
CD + USB + Aux + Bluetooth
Control de velocidad crucero
Controles de audio al volante
Computadora de viaje con pantalla TFT de 4.2 pulgadas
Cámara de reversa
Monitoreo de presión de neumáticos
9 bolsas de aire (2 frontales para conductor y acompañante, 2 laterales asientos delanteros, 2 de tipo de cortina para las dos filas de asientos, 1 de rodillas para conductor y 2 tipo cojín para conductor y acompañante)
Cabeceras delanteras activas
Alarma antirrobo
Climatizador automático
Tapicería en tela
Ver galería completa » Toyota Prius C (7 fotos)
Compartir Toyota Prius C: Precios, versiones y equipamiento en México
Review: 2018 Toyota Prius c Technology
THE PROS & CONS
When it comes to hybrids, Prius is still the most recognized name in the automotive industry.
And, with its small footprint, tight turning circle and nimble size, Toyota's Prius c (the "c" is for "city") has served as a pocket urban runabout and entry point to the Prius lineup for the past six years.
Compared to the regular Prius, the subcompact Prius c rides on a shorter wheelbase (-150 mm) and is smaller in most dimensions, including length (-480 mm) and width (-45 mm), although, curiously, it is also 20 mm taller than its bigger brother.
Elbowroom and passenger space is understandably a little tighter, as is cargo space (484 litres compared to the Prius' 697 litres).
But those are all factors that eco-conscious bargain hunters have been prepared to live with for the sake of a roughly $5K reduction in comparative starting prices.
The Prius c was hauled into the automotive beauty salon for 2018, with a cosmetic makeover that includes styling updates to front and rear fascias for improved aerodynamics and a tweaked new look, edgier maybe but not quite as radical and polarizing as the angular Prius treatment.
New headlamp and taillight designs incorporate LED lighting this year. Revised interior fittings include a new steering wheel and a new instrument panels with updated HVAC controls. And Toyota also made the rear backup camera standard across the lineup for 2018.
Under the hood, the Hybrid Synergy Drive starts with the thrust of a 1.5-litre Atkinson-cycle VVTi gasoline-powered four-cylinder engine (73 hp, 82 lb/ft). An electric motor (60 hp, 125 lb/ft) takes its charge from a 19.3 kWh Nickel-Metal Hydride (NiMH) battery located low under the rear seat and adds its output to the tune of a 99 hp combined power rating.
Engine power is translated to the front wheels via a continuously variable transmission (CVT) that does its best to provide seamless acceleration.
Flog whatever power is available and this pocket hybrid feels almost tossable, managing handling challenges ably enough through electric power steering and a suspension system with independent MacPherson gas struts and stabilizer bar up front and a semi-independent torsion beam system in the rear.
Drivers can select EV/ECO mode settings but, frankly, I wouldn't bother. EV mode allows for up to a kilometre of travel below 40 km/h if all the stars are aligned and you're resigned to creeping around a parking lot. But the slightest prod of the pedal seems to awaken the gas engine.
ECO mode limits climate control drag on the engine but also adjusts throttle input. And this powertrain needs all the get-up-and-go it can muster.
This powertrain probably reaps most of its hybrid fuel econo gains from an idle-free start/stop system that seems to shut the engine off as soon as you even think about coasting to a stop.
Fuel economy is rated at a thrifty 4.9/5.5L/100km (city/hwy). Our real world average worked out to 5.7L/100km (comb), mainly due to a long highway haul that doesn't really allow the hybrid features of this vehicle to come into play.
The Prius c comes with a palette of eight colours and three varying interior treatments depending on the customer's choice of two trim levels.
The base Prius c model ($22,090) does display some of the expected entry-level traits – disc/drum combo braking, steel wheels and a scattering of hard plastics inside.
But a healthy standard equipment list includes automatic A/C temperature control, power door locks, power windows and powered heated mirrors, a 4.2-inch TFT Multi-info display, a sport steering wheel with HVAC/audio/info controls, along with a four-speaker AM/FM/CD sound system controlled via a 6.1-inch Display Audio central screen.
Last year, the Prius c also added Toyota's Safety Sense C – a bundle of safety systems including the Pre-Collision System, Lane Departure Alert and Automatic High Beams.
Customers looking for a slight bump-up in equipment can opt for an Upgrade Package ($22,990), which includes a six-speaker audio system, premium fabric upholstery, cruise control, a synthetic leather instrument panel, tonneau cover, a rear centre console box and more.
And the 2018 Toyota Prius c Technology ($27,050), tested here, tops out with most of the above-mentioned features while adding a body kit, a Smart Key System with Button Start, navigation, Bluetooth connectivity, Sirius XM, advanced voice recognition and other connective/info techs.
Other enhancements include heated front seats with black Softex surfaces, a 60/40 second row and cargo tonneau cover, cruise control, power moonroof, LED fog lamps and 15-inch alloy rims instead of steel wheels.
Prius sales have diminished somewhat with the consumer shift from cars to CUVs and even gas-powered competitors have closed the fuel economy and affordability gap lately.
So there may be rumours about some long-standing Prius products sliding onto the endangered species list.
But for 2018, this "small car with big ideas", continues to afford an entry-level hybrid choice in the smallish subcompact market segment.
2018 Toyota Prius c Technology
BODY STYLE: Five-passenger sub-compact hatchback.
DRIVE METHOD: Front-wheel-drive, CVT transmission
ENGINE: 1.5-litre Atkinson-cycle VVTi gasoline-powered four-cylinder engine (73 hp, 82 lb/ft) plus electric motor (60 hp, 125 lb/ft) for a 99 hp combined power rating.
FUEL ECONOMY: 4.9/5.5L/100km (city/hwy); as tested 5.7L/100km (comb)
CARGO: 484 litres
PRICE: Prius c Technology $27,050
Toyota Prius (Тойота Приус)
Четвертое поколение Toyota Prius предстало перед мировой общественностью и вызвало некоторый резонанс. На родном рынке автомобиль разошёлся широким тиражом, а вот в Соединенных Штатах Америки был зафиксирован ощутимый спад. Виной тому скорее всего послужил инновационный характер новой генерации. Она сделала ощутимый рывок в техническом плане: новая модульная платформа, более компактная трансмиссия, серьезно модернизированный силовой агрегат, а также принципиально измененный дизайн. Если старый Приус имел довольно нейтральный и обыденный дизайн, то со сменой поколения он обрел гораздо более броский внешний вид. В 2018 вышел первый плановый и довольно обширный рестайлинг, который был призван устранить проседания в продажах на западе. В первую очередь, производитель расширил возможности технической начинки, которые ранее были доступны исключительно на родном рынке, а также поработал над дизайном, чтобы сделать модель более привлекательной с точки зрения автолюбителей за пределами Японии. Передняя часть получила более простые фары головного освещения без выступающих нижних частей, однако, сохранила полностью светодиодную начинку. Бампер стал более обтекаемым и лишился острых рельефных граней. Центральная вентиляционная щель лишилась изгиба, а на центральном воздухозаборнике появились маленькие круглые секции противотуманных фар. Что касается кормы, то, в общем и целом, она сохранила свои формы. На заднем бампере появилась парочка светоотражателей, а стоп-сигнальные огни получили другую форму. Они получили узкие горизонтальные треугольные нижние секции, а верхняя часть так и осталась без изменений, лишившись светодиодной ленты.
Размеры
Тойота Приус- городской гибридный пятиместный лифтбек C класса. Он насчитывает 4540 мм в длину, 1760 мм в ширину, 1470 мм в высоту и 2700 мм между осями. Дорожный просвет небольшой- всего 130 миллиметров. Автомобиль построен на платформе GA-C, которая также используется в кроссовере C-HR. У нее полностью независимая компоновка подвески. Спереди стойки McPherson, а сзади- многорычажная архитектура с поперечными и продольными рычагами, а также собственным подрамником. Несмотря на гибридный довесок, багажник удалось сделать довольно просторным. По умолчанию, он способен принять до 501 литра груза, однако, если сложить спинки второго ряда, можно увеличить этот показатель до 1633 литров.
Технические характеристики
В техническом плане, первый рестайлинг четвертого поколения Toyota Prius не внес особых изменений. Базовые версии как и прежде оснащаются 1,8-литровым бензиновым двигателем внутреннего сгорания на 98 лошадей и 142 Нм крутящего момента, два электрических мотора (тяговый только один), вариатор в качестве трансмиссии и передний привод. Отныне, за дополнительную плату, можно заказать модель с системой полного привода. За колеса задней оси отвечает дополнительный электромотор. Он развивает всего 7 лошадиных сил, имеет инвертор с воздушным охлаждением и редуктор с большим передаточным числом. Работает он при старте на скорости до 10 километров в час, но, в случае необходимости, он может работать вплоть до скорости в 70 км/ч. Примечательно, что версии с полным приводом получат литиево-ионную, а никель-металлогидридную тяговую батарею. Хоть она и уступает по многим показателям, однако лучше переносит холод, что особенно важно в заснеженных регионах, на которых и ориентируется данная версия.
Видео